I'm still alive!!!

I must have lost a few readers during my unofficial hiatus, but it really can't be helped. I was, once again, up to my armpits in work and I was terribly unhappy about it. It's my source of income, after all, so that comes first before blogging.

I will *try* to update more often from now on (although, I'm not sure if anybody cares at this point).

I'm not at all psyched about the movies coming out this week, especially since one of them is the Nightmare on Elm Street remake. Other movies out this week include The Last Song (yeah, the Miley Cyrus one), Here Comes the Bride (the Eugene Domingo one) and Robin Hood (the Russell Crowe one).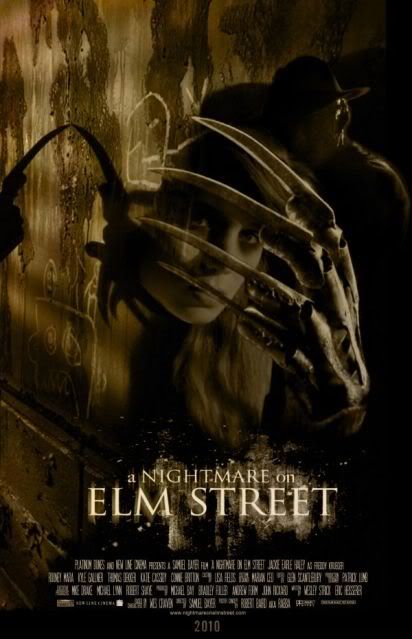 Nightmare of Elm Street

Starring: Jackie Earle Haley, Kyle Gallner, Katie Cassidy, Rooney Mara
Synopsis: Nancy, Kris, Quentin, Jesse and Dean all live on Elm Street. At night, they're all having the same dream--of the same man, wearing a tattered red and green striped sweater, a beaten fedora half-concealing a disfigured face and a gardener's glove with knives for fingers. And they're all hearing the same frightening voice... One by one, he terrorizes them within the curved walls of their dreams, where the rules are his, and the only way out is to wake up.