Wow, it's been over 2 months since I've last posted! I've obviously been busy... actually living my life. That's not to say that regular posters don't have a life, just that I had prioritised going out and doing stuff over writing about them here. I'm ashamed, honest.
But there's no point keeping all the fun to myself, really, being the wonderfully generous person that I am. Hehehe. But playing catch up over everything that has happened to me in the last couple of months would be tedious. So instead, I'll just share what I'm up to in more recent times.
I arrived in England last week and will be staying here for nearly 3 months.
Yes, I've become a travel junkie and now I'm nearly bankrupt.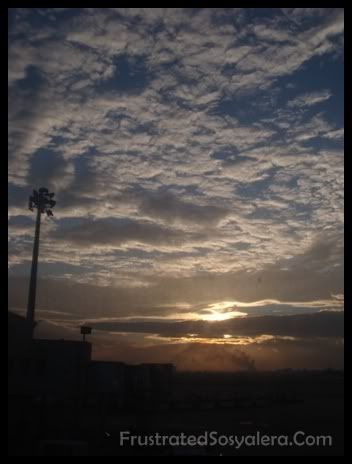 I had to stay up all night before my flight out, because my plane leaves at half 6 in the morning. It was tiring, but seeing the sun rise from my window seat was awesome.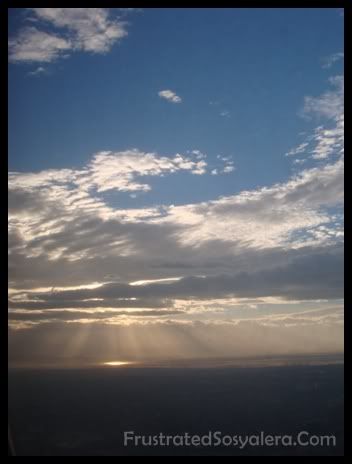 1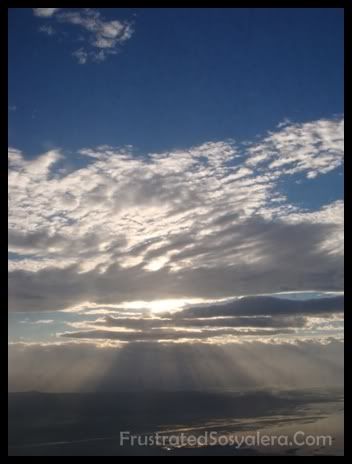 2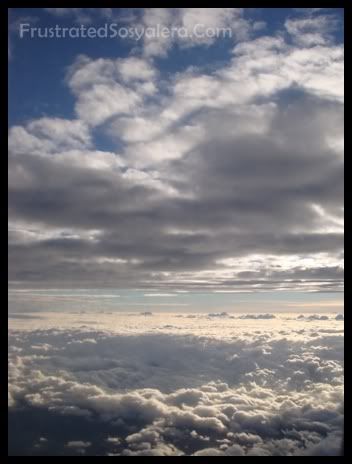 Can you believe those clouds?!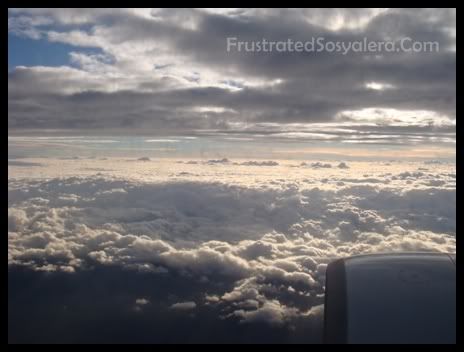 The photos would've been better if I could get rid of the grotty window marks, but you can't have it all, right?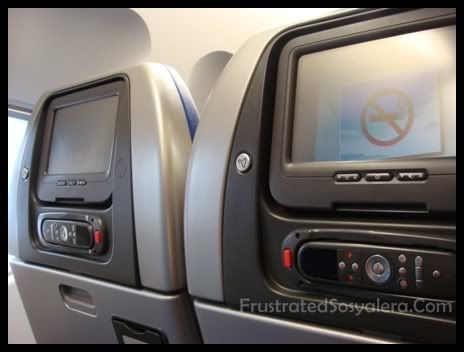 Getting cheap flight tickets also mean you get cheap seats. But at least I got to save some shopping money.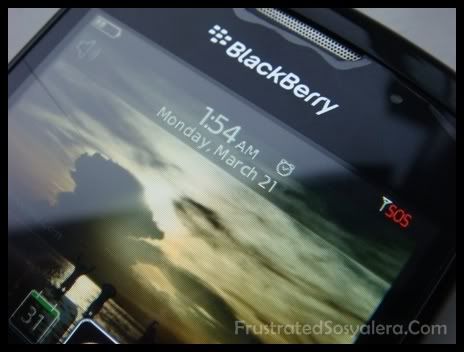 Unfortunately, my global roaming didn't activate on its own when I landed in Heathrow. Which means I've become incommunido from home for a few days. Sheesh. At least I arrived safely, though.