You may think that I've gone bonkers, but I've started to think that everything and everyone in the world is connected in some strange way. Don't ask me how I ended up having this perspective, it will only drive you as nuts as I am. The littlest things can have meaning to me now and I seriously believe there is a higher power somewhere.
I know it's unconventional, even a little hippy-esque, but this new world view keeps me on an even keel and optimistic about life despite all the big rocks it's been throwing at me of late.
I've been seeing quite a few ladybugs in the garden --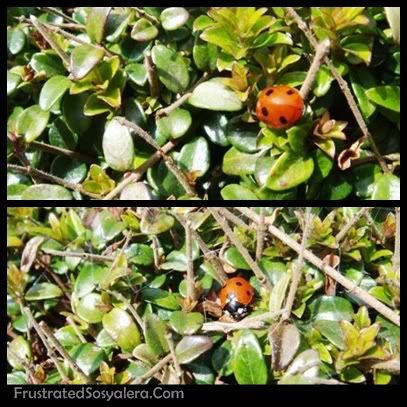 They're apparently lucky omens. However, Asian legends also believe that if you catch one and release it, the ladybug will make a beeline for your true love and whisper your name to his/her ear. Then if you count the spots on its back, that's the number of months you'll have to wait for that person to come into your life.
Is true love just around the corner for me??? *starry eyes*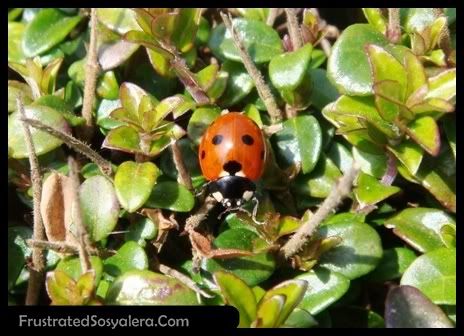 I dunno if I have to count that black spot at the back of its head, but if this is true then true love should be mine, say, around 6-7 months? Lolll.
I'm not that stupid to believe all that crap, honest! *shifty eyes*
It's just fun to think and it gives one a reason to smile about. :)