Note: The Australia trip happened a looooong time ago. Thankfully, though, this is the last post about it -- now I can start with the Euro ones soon! Yeah, I'm not a very effective real-time travel blogger. Things will always be ultra-retrospective here.


In this last installment, I'm going to tell you about absinthe. Before coming to Sydney, all I ever knew about it is that it's a kind of alcohol and that a club (now closed) in Makati was named after it. All my previous knowledge of absinthe came from this scene from the Jude Law version of the movie Alfie
--



I've learned considerably more about the drink when I visited Absinthe Salon. Watch out, I'm going on lecture mode in a bit!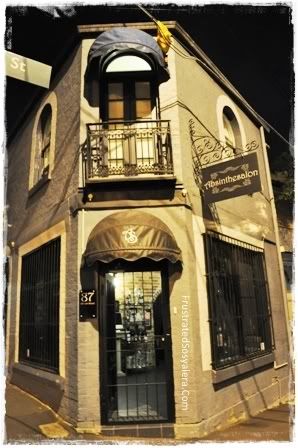 Absinthe Salon is a quirky little place tucked away on Albion St in Surry Hills and quite easy to miss if you don't know what you're looking for (happens to me all the time). It serves all kinds of absinthe and only absinthe.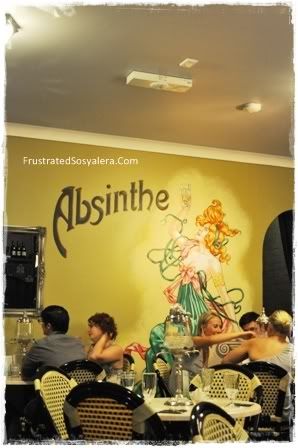 Absinthe is a highly alcoholic spirit that became popular in Europe during the late 1800's. Unfortunately, it became so popular that it was claimed that drinking too much of it will lead to hallucinations and general madness. They say it will make you do unspeakable things, i.e. murder and other violent crimes. That's why absinthe is also known as The Green Fairy. It was, therefore, banned in many countries such as France and The Netherlands in the late 19th century.

Absinthe regained its popularity during the 1990's and the bans on the drink have been reviewed. Although still restricted, the policies regarding production and sale of absinthe are now more lenient.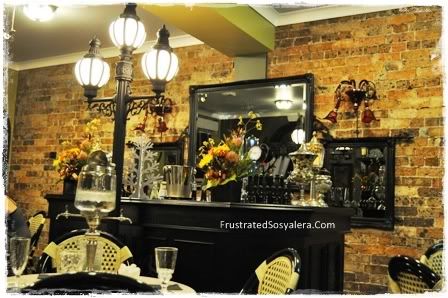 There is definitely a quaint and gothic feel to Absinthe Salon and is run by a nice couple named Joop Van Heusden & Gaye Valttila (yes, I've done my research).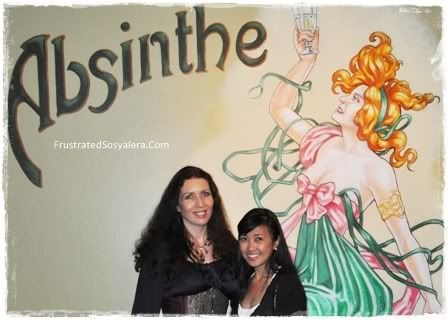 I want to wear a corset to work someday, too. So jealous!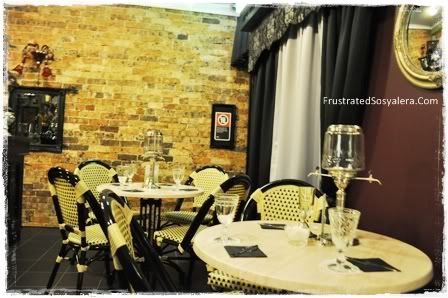 Sitting in the salon is like being in a time warp. Was this how people like Aleister Crowley, Oscar Wilde & Vincent Van Gogh drank absinthe? I feel sophisticated and creative already!

In the clip above, Susan Sarandon's character poured absinthe into glasses and burned sugar for it. Gaye said that's not the right way to do it and that the absinthe is probably Czech, which is not authentic absinthe.


So how do you drink absinthe?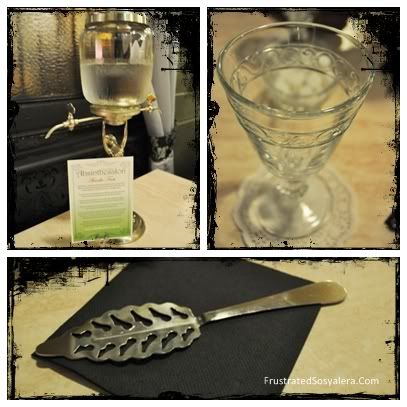 You will need a fountain or carafe of iced water, a small glass and a slotted spoon for the sugar cubes.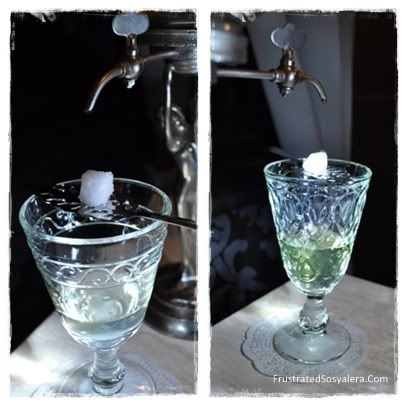 A dose of absinthe is poured into the glass. The liquid starts out clear or green depending on the kind of absinthe.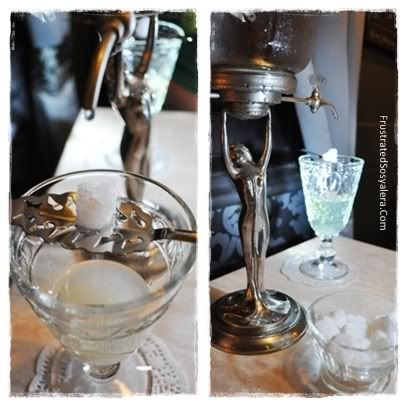 As the water drips onto the sugar and on towards the absinthe, some kind of reaction happens between the herbs and the water. The liquid turns cloudy and this process is called louching. When there is enough water in the glass (about 3-5 parts), the absinthe is ready to drink... slowly. No burning sugar here.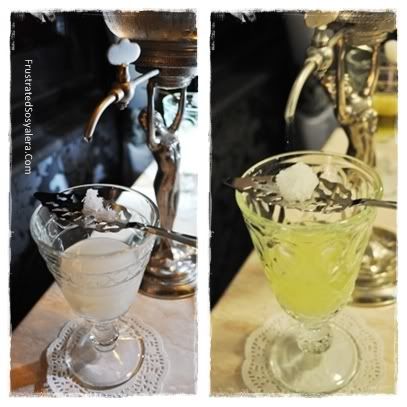 There are now various kinds of absinthes from all over the world to choose from. Absinthes contain between 42-74% alcohol -- that higher end of the bracket is a LOT of alcohol. It is widely considered that you're only allowed to drink between 2-3 doses of absinthe each time. It is not proven that drinking too much causes hallucinations, but of course, too much of anything is bad for you and absinthe is still alcohol. So just assume you'll get the same effects as binge-drinking.

Absinthe Salon promotes the 2-3 dose advice and they actually close at 10pm (this shocked me). I don't recommend going there for a night cap. Rather, pay a visit when you want to get in the mood to hit the town.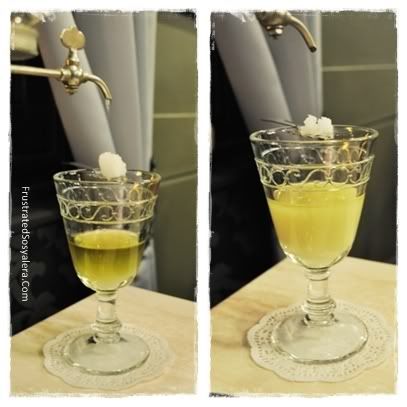 I already started to get that fuzzy feeling after the first dose. After one more, I was definitely drunk Apparently, you should start drinking low alcohol absinthe first, then work your way up. There's method to the madness, after all!

Interestingly, the effect absinthe gave me is that I'm drunk, but more aware of my surroundings. It's strange, when I'm used to alcohol clouding my head and I usually can't see straight. I haven't decided yet if lucid drunkennes is for me, but I'm definitely going to buy myself the whole fountain-glasses-spoons set one day and maybe do my own absinthe salon at home!


.
.
.