One could really get confused, huh? Wonder what'd happen if there is a Hyde Park in every capital city in the world? That's a question for you, Mr Stephen Hawking! Hah!
I really picked a darn good hotel this time... those sleepless nights trawling the internetz weren't for naught(I'd been reading Pride & Prejudice -- ridiculously difficult to read)! I booked myself for four nights at the Castlereagh Hotel, which is a few steps away from Park St, which leads you to (you guessed it) Sydney Hyde Park. With the park just a couple of blocks away from me, I couldn't have been happier!
You can see people just lounge around on the grassy knolls all over the grounds. It's so relaxing to see people making the most of this place. Unfortunately, I only realised just now, looking at my photos, that I hadn't taken a photo of the grounds -- I mostly did portraits! I can be such an idiot sometimes.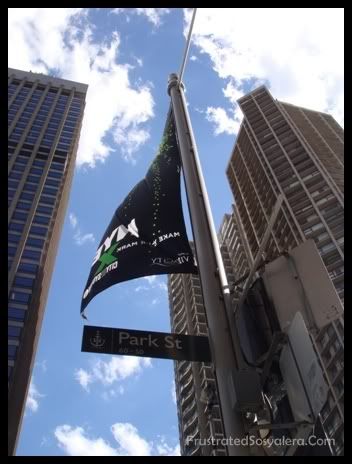 It's time to test my framing skillz.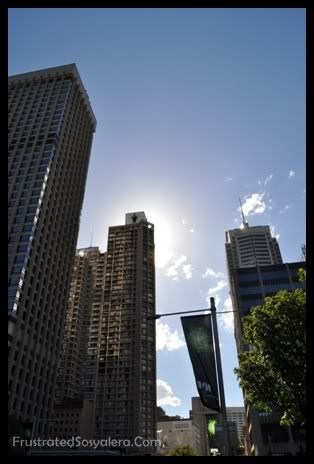 I absolutely love placing the sun behind structures! The halo effect it makes just makes me smile from ear to ear.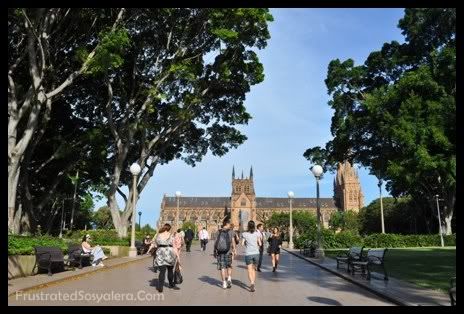 Park entrance from Elizabeth Street.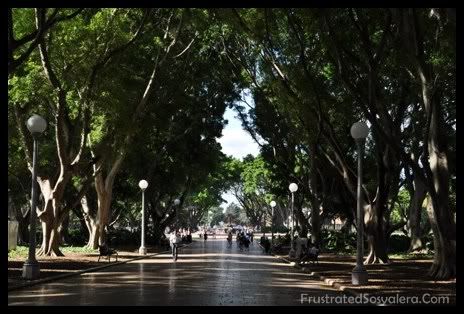 Going into this avenue of trees from Park St can feel magical. I've sat on benches a couple of times, just watching people pass by (can be good for ogling hot guys). Hehe!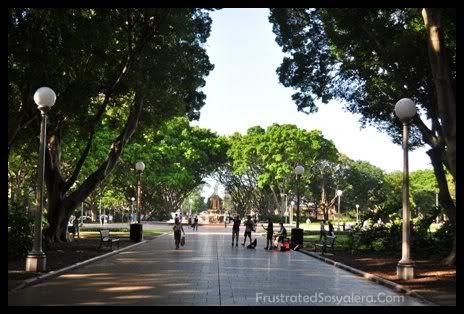 This same walkway will lead you to a majestic fountain.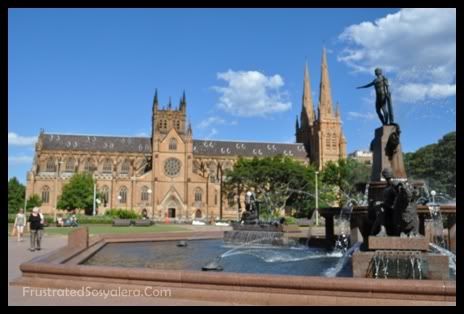 Called the Archimedes Fountain.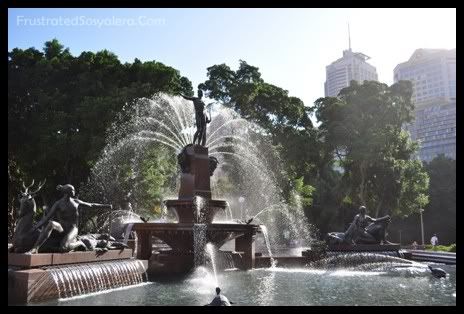 It's cool to hang around it when the sun isn't too hot.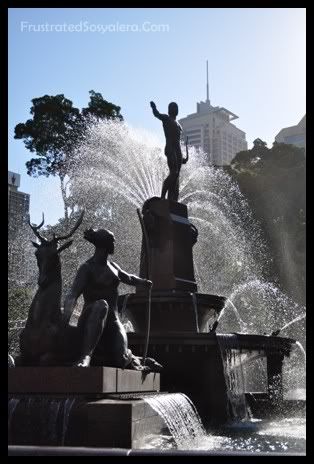 Having studied at UST, the fountain kind of reminds of the Benavidez statue ("doon ka sa Recto").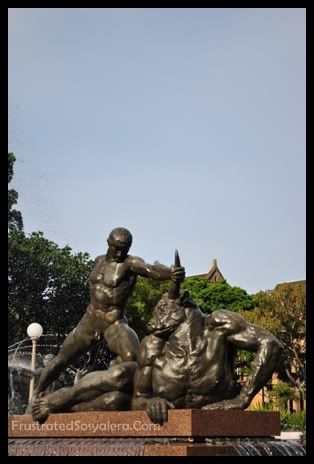 Folks, THIS is how you subdue a darn minotaur!!! Rawrrrrrrr!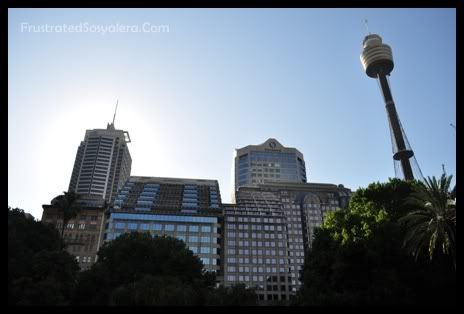 Elizabeth St & Sydney Tower view from Hyde Park.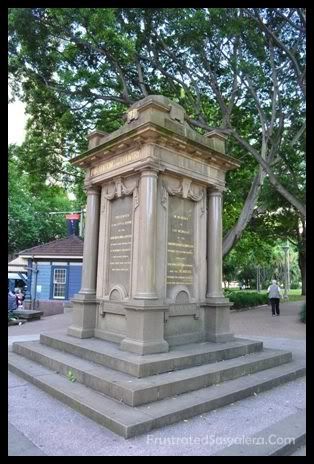 Err... some kind of monument (TLDR -- too long, didn't read).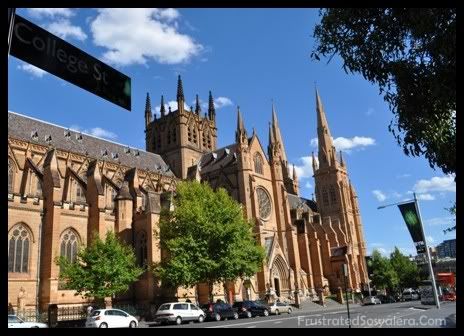 Feels European.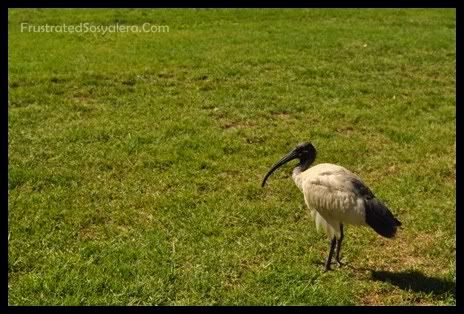 Errrmmm... birdie.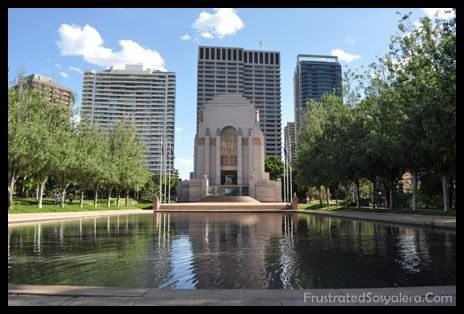 Park St runs through the middle of Hyde Park, so crossing the street will give you more park grounds and the "Pool of Reflection." I didn't have time to make any reflections during this shot, though.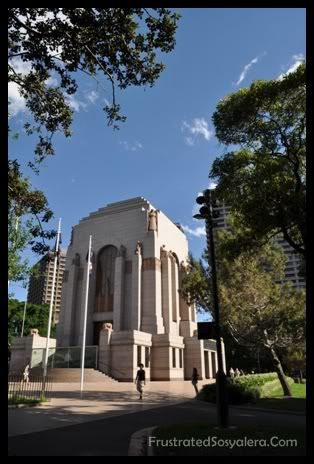 Plus, you also see the ANZAC War Memorial.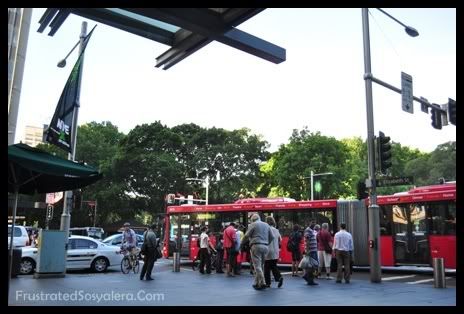 Slice of life. After a whole afternoon's walk around the park, I had coffee at a Starbucks (sooo typical) and just watched how people in Sydney behave during the afternoon rush hour. It feels like any other city, but having the park across the street is rather cooooool.