When I thought of Sydney before my trip, I've always thought that there was only one beach there. How wrong was I??? Very!
With the limited amount of time I have, however, I can only manage to go to one. I dunno if it has anything to do with me looking for males, but I ended up going to
Manly Beach
. The name alone puts a huge smile on my face. Hehe!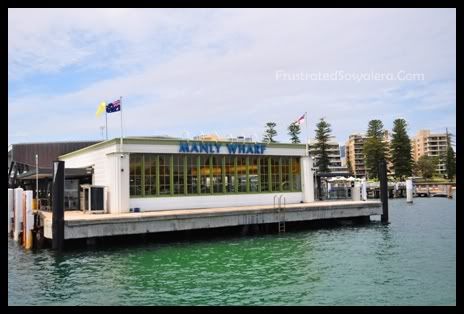 You catch a ferry to go to Manly Beach and the ferry drops you off at Manly Wharf.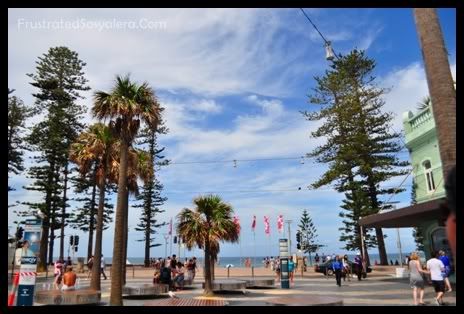 You just follow everybody on the way out of the ferry, as you're all probably going the same way anyway. Follow the 'gulls, I suppose, if you don't wanna be a lemming.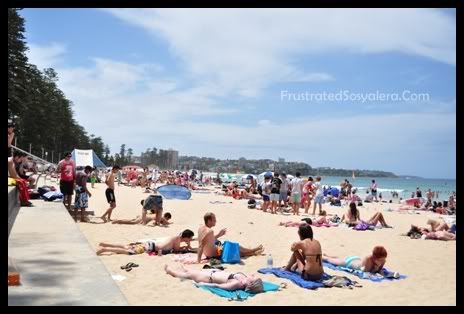 For someone who loves the beach so much, I can't swim and have ALWAYS been afraid to learn.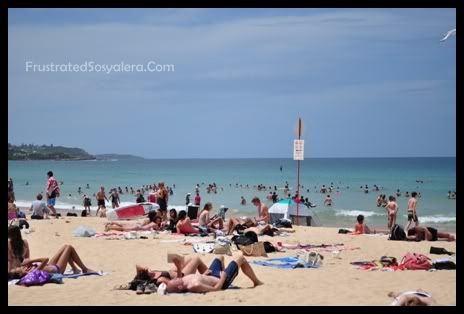 But I'm more than happy to just sit on the steps, sand and just breathe the whole atmosphere in and stare at the naked bodies out onto the sea.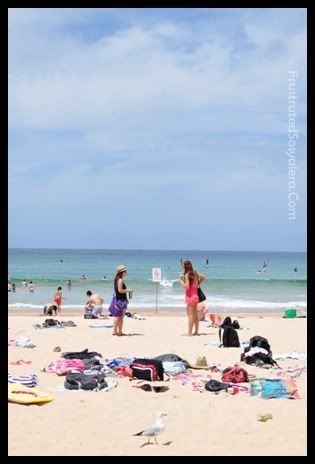 Interesting, the things you see at the beach.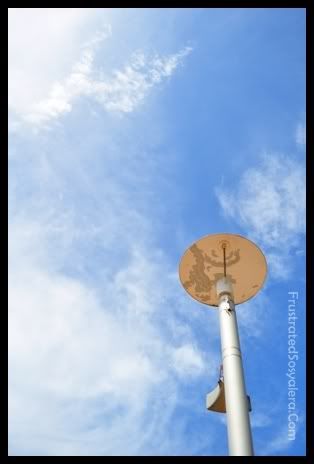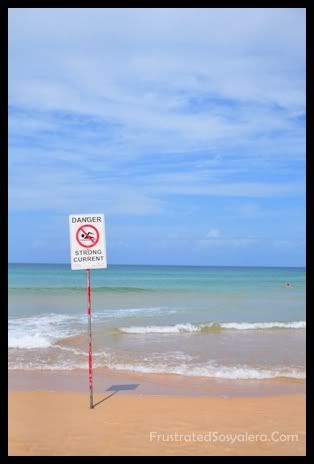 Tried dipping my feet onto the water eventually, though. It was freezinggggg!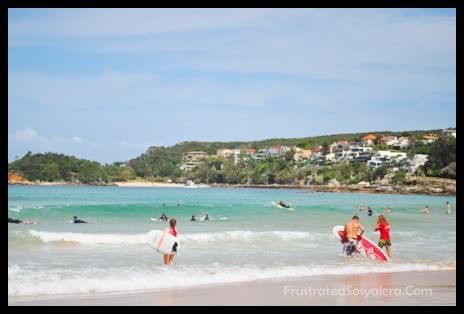 I'll leave the surfing to the experts, then.