The BF and I decided to have dinner somewhere a little more fancy than usual for our 5th anniversary sometime ago. Since this is our first time doing this, we decided to go for Chateau 1771 at Greenbelt 5. We were very happy with our choice!

We arrived a couple of minutes late for our booking, but it didn't matter because we were seated promptly. I think we were well into our appetiser when The BF received a call from the restaurant representative to confirm our booking.

How odd! We have never ever in our lives got followed up like that by a restaurant. We were quite impressed because we felt like a couple of big timers! Hehe!

The service was excellent because the waiting staff was courteous and always kept our glasses full -- there was no need to have to call them just to ask for more water and they always filled up our wine glasses when the contents are getting low.

The BF got a text from them a couple of days later, asking how our experience was and if we had any comments. Isn't that thoughtful of them? Now that is service!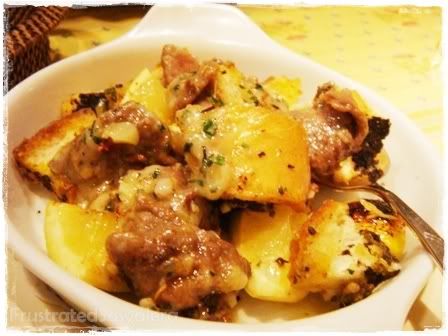 Beef Bracciole, P430

We had Beef Bracciole for starters. The meat was very, very tender (note that I used "very" twice). You wouldn't believe how beef, lemons and cheese will go well together!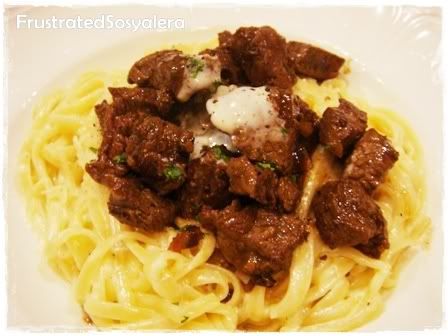 Linguine Salpicao, P510

This dish is quite simple, but it was the quality of it that made it stand out. Again, the beef was so tender that it almost seems cottony (if there is such a word). The white sauce won't make you feel too guilty about eating it, as it only has the right amount.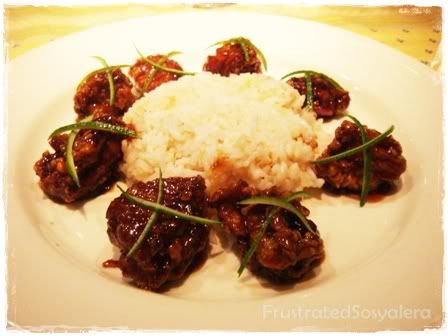 Lemon Chicken, P390

This dish is apparently one of their bestsellers. It is flavourful and has just the right amount of lemon. Sometimes lemon chicken tastes bitter if it's got too much lemon, so this one is a winner.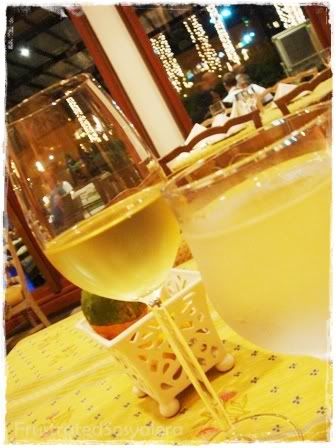 House wine bottle, P1,000

As there was something to celebrate, we decided to get a whole bottle of wine. We really have no clue what the difference is between the kinds found in the restaurant wine list, so we were quite happy to get the house wine (it is also the cheapest! we are still stingy deep inside.hehe).

We had Creme Brulee (P180) for dessert, but I was already too tipsy and forgot to take a photo! It was quite yummy, though. I recommend!


In summary, we really enjoyed our dinner, even though it was quite expensive. However, even with the price we appreciated the quality of the food, which means paying for the huge bill was worth it.

If you ever decide to try this restaurant, get ready to pay between P600 to P1,000 for a normal meal. If you would like some wine on top of your meal, then wine bottles start at P1,000.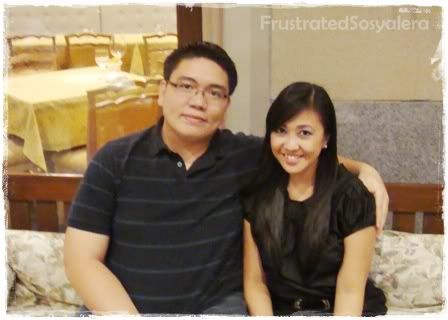 Marked the occasion with a photo!