Since somebody told me that breakfast at the Coffee Bean & Tea Leaf was amazing, I had always wondered about it. Unfortunately, I'm a very lazy person in the mornings and you would have a hard time making me move my ass before lunch.

But I've managed to try it at some point.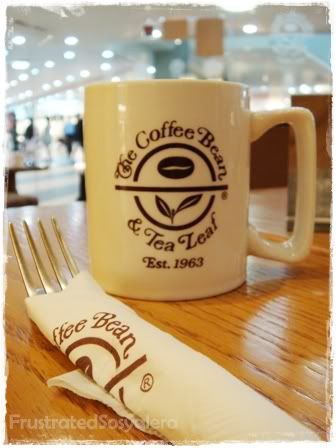 So breakfast at CBTL it is, then!

I ordered the Eggs Benedict breakfast (I had been lusting for eggs benedict for the longest time!) and The BF got the Brek o' Day, which were both priced at Php 229 (includes brewed coffee).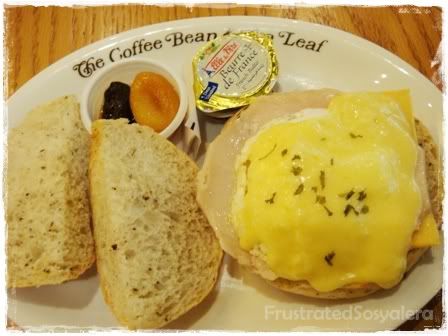 Eggs Benedict, P229


The eggs looked yummy with hollandaise sauce. Not only does it look yummy, but it also tastes yummy! Unfortunately, it doesn't seem like a hearty breakfast.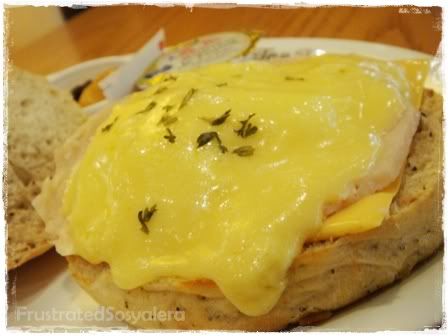 And I wonder if I can manage to make a proper eggs ben on my own at home.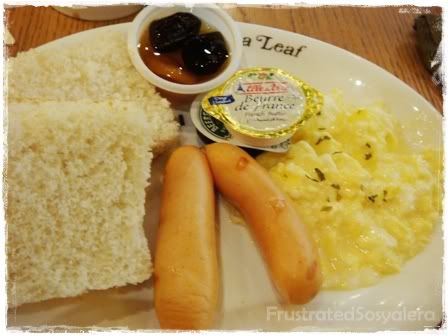 Brek O' Day, P229


The BF's breakfast meal looks even sadder than mine. Those sauges look too pale and the eggs are much too flimsy. Needless to say, he was quite disappointed.

The food was fine and the coffee was good, but it's hardly worth all that money. We were so dissatisfied, that we wanted to go eat more food somewhere else after that. I would much rather go to McDonald's for breakfast!