I was talking to my parents last night, who have both decided they are going to vote for Gilbert Teodoro as president. I underestimated them, because I was certain they were going to choose Noynoy. I guess I was wrong.

I hadn't made up my mind about which candidate I like for myself, but it's sure as hell not Erap! This guy, he had been impeached, found guilty of plunder, and he STILL had the gall to claim that he should be voted for President again!

Can the common Filipino people actually be as stupid as to re-elect this idiot?


Here is a video clip from the Presidential Forum held at UST the other day. See how Erap reacts to a student's character question:

"What vice or luxury can you not live without?"




Forward to 1:14 to see. I am appalled that this man had become president of this country. Sheesh.


I especially love the reaction shot of Gibo on 2:24, though. Hehehe!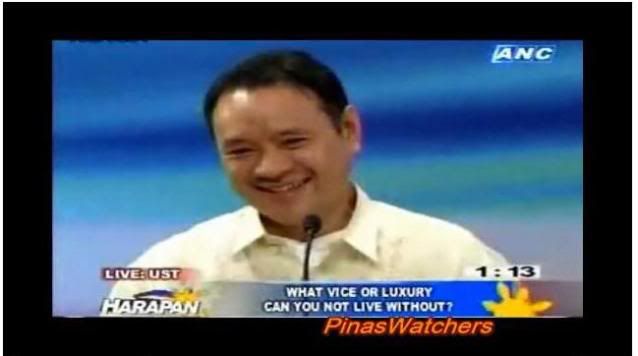 His face said it all. It's like he was thinking "Man, this guy is unbelievably stupid!"