I just want to share something really cute.

Whenever I use my netbook to blog, write or edit photos, I always sit with both my legs stretched out the length of the sofa.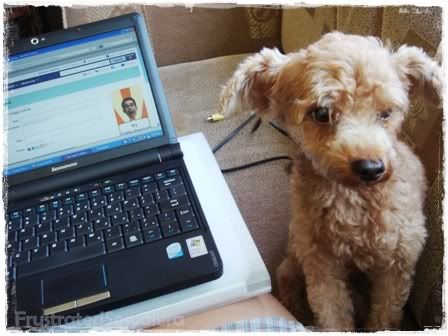 Gusgus sees this as a chance to make papansin... short of begging for a tummy rub.

Who can resist those puppy-dog eyes???

So I pet him for a bit, then go back to working on the netbook.

And what does he do?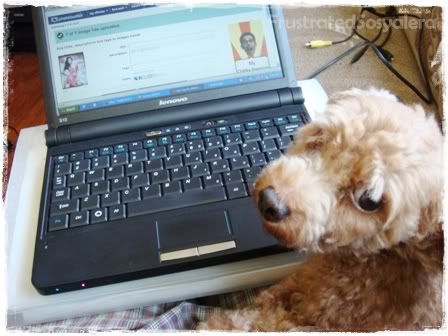 He sits on my lap, getting in the way of the netbook and then looks at me, expecting more scratching. Which I do for a bit, then get back to work. BUT, everytime I start tapping on the keyboard, he will wedge his head between my hands and the laptop!

So nothing gets done, basically.


Gusgus is a sweet little thing, but just he's really quite the attention whore.