.

.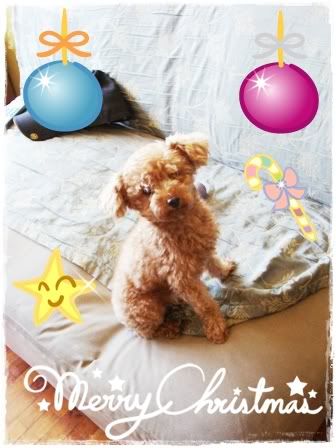 Here's a little sumthin-sumthin from me, Frustrated Sosyalera. Merry Christmas, everyone!!! I especially made Gusgus pose for the Christmas poster special, so he has no idea he had been pimped out in the internetz... as if he would care, right? Hehe!

It has been a pretty quiet one this year, we hardly ate and my family was ultra-bored. BUT, it's all about being together, so there we were.

If you hid yourself out from the world today, then you missed the multitudes of people that are out in the malls today of all days. They were absolutely packed!


Thank goodness I don't have any more shopping to do. I don't know how much more my wallet can take it.