Whoa, I'm posting something personal for a change! This is old news for most of my friends, but I've moved back into the family home several weeks ago. Don't ask why, it's a long story that I don't really want to get into. Moving back has opened a whole new chapter to my so-called life.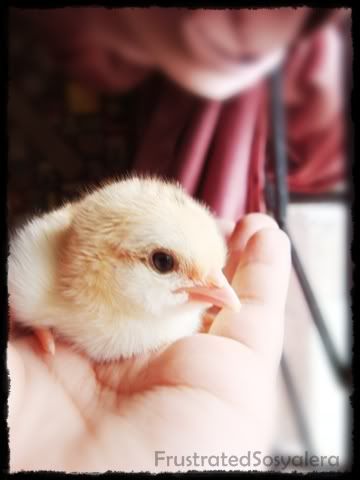 So this little guy, my dad's day-old chick, has something in common with me.


Moving all the stuff I had accumulated for five years outside the family home is a great feat -- it took a large suitcase, 2 balikbayan boxes and a couple of large paper bags.



My room looked like a right mess in the process. This wasn't even half of it. I keep forgetting to take photos recently. Sheesh.


And because I had too much apartment stuff, I had to make room. Thank goodness for Japan Home Center!!!




I got this cool multiple bag holder from the store and of course, like everything in the shop, it only cost me Php 85! Woot!


More on my "new" home life on my next update. I sense that's going to be soon. ^_^