I think it's a sad week for movies. Reviews for both Grown Ups and Expendables are less than stellar. But we like mindless movies sometimes, right? They can't all be good. Both movies are star-studded affairs, but star quality isn't enough to get a movie going sometimes.





Grown Ups
Starring: Adam Sandler, Kevin James, Chris Rock, Rob Schneider
Synopsis: Thirty years after their high school graduation, five good friends reunite for a Fourth of July holiday weekend.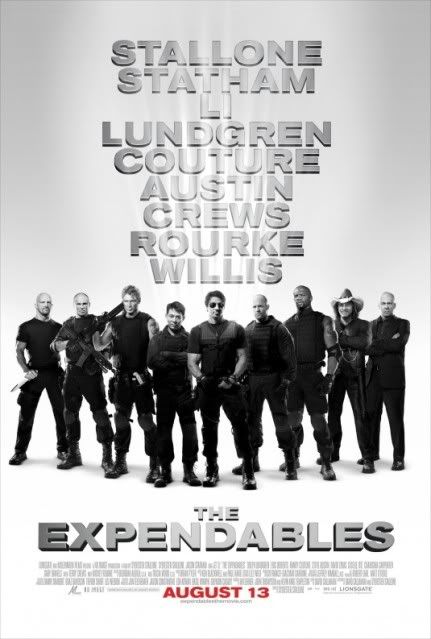 The Expendables
Starring: Sylvester Stallone, Jason Statham, Mickey Rourke, Terry Crews
Synopsis: THE EXPENDABLES is a hard-hitting action/thriller about a group of mercenaries hired to infiltrate a South American country and overthrow its ruthless dictator. Written, directed by and starring Sylvester Stallone, THE EXPENDABLES brings together a dynamic cast including Jason Statham, Jet Li, Dolph Lundgren, Randy Couture, Steve Austin, Terry Crews and Mickey Rourke.