It seems like it will be a quiet week. I hadn't heard of The Ghost Writer before, but it has a really fresh 84% rating on RottenTomatoes.com, so maybe it's worth a look-see. I don't suppose the fact that it was directed by Roman Polanski of The Pianist is another good reason to watch it?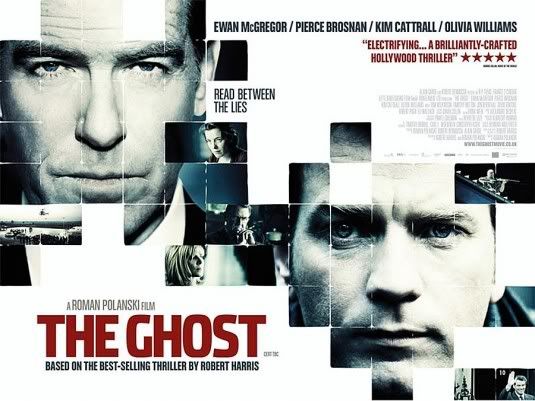 The Ghost Writer

Starring: Ewan McGregor, Pierce Brosnan, Kim Cattrall, Olivia Adams
Synopsis: A writer has been tasked with completing the memoirs of a former UK prime minister. As he digs into the life of his subject, he discovers sensitive secrets that soon put his life in danger.