After undergoing my own version of a paradigm shift, I have realised that I suddenly didn't possess the same inclinations I used to have before the events.

If I used to think this site is a projection of my shallow thoughts and interests, that view had become magnified at least tenfold. I had attempted to write about new stuff, but they all came out forced and I became irritated with the whole process. I've actually considered just giving up many times.

Frustrated Sosyalera is a lifestyle site. A place where you could find out about stuff a lot of people would see as "superficial" such as fashion, makeup, beauty tips, what or where to eat and what to do when you're bored.

I don't do much of those things anymore, though. Most of the time now I just work at home, watch a few movies, hang out with friends and read books.

Yes, read books. I'm such a nerd.

If I'm not reading books, I"m lost in thought a lot. Philosophising my way to enlightenment, who knows? I sometimes drive myself crazy. These aren't the kind of things a "sosyalera" would do! So it would seem that I had tons of things to write about, but I don't exactly think this site was the right avenue for them.

As the next logical step, therefore, I tried creating new blogs for my new world, but I couldn't make them work. They strangely seem too detached for me.

And then it hit me -- this is happening to me simply because I had undergone some drastic changes in myself, but that I'm essentially still the same person I had always been. To really move forward, you will have to accept that things from your past, no matter how awful they may have been or how difficult to relate with they have become, are a part of you and they will always be a part of you.

So I've made a decision.

This blog is changing with me. The title may not fit anymore, but it's still me.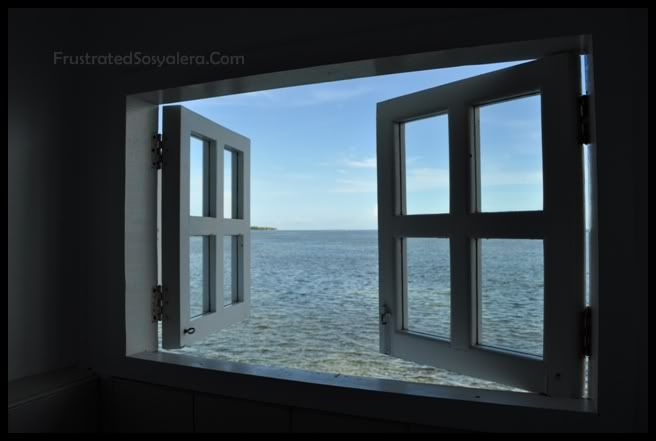 I looked out through this window and I saw possibilities.