It's not my first time to eat at there, but it is my first time to try California Pizza Kitchen branch at Greenbelt 5. We meant to eat at Chili's at the time, but there were too many people waiting to be seated and I was starving, so we went next door to CPK. There were hardly anybody eating there at the time, but I should have known why.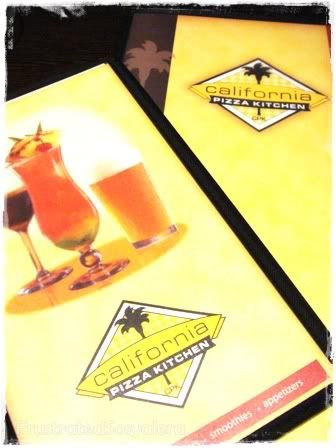 We took this nice table outside. The waiter took our order after we had to flail our arms frantically to get his attention for about 15 minutes! Terrible!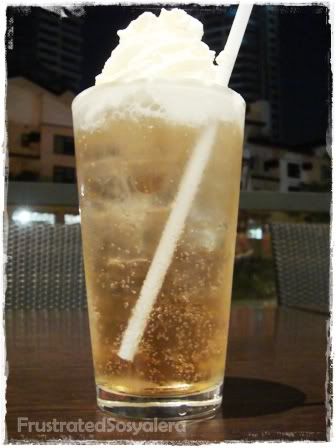 Peach Italian Soda, Php125

At least my drink didn't take long. I didn't expect my soda to have tons of whipped cream on it -- forget the diet, that topping is worth Php50! It was good, but it may leave you feeling a little to guilty.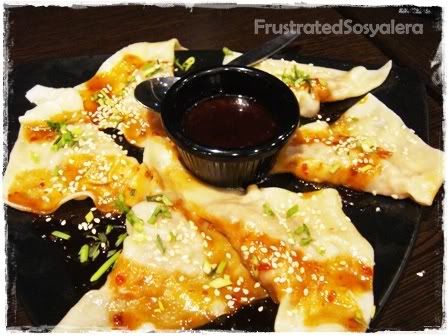 Sesame Chicken Dumplings, Php195

Our appetiser took another 15 minutes to arrive. Actually, the appetiser arrived with the main course! That's just ridiculous. Plus, the dumplings were cold.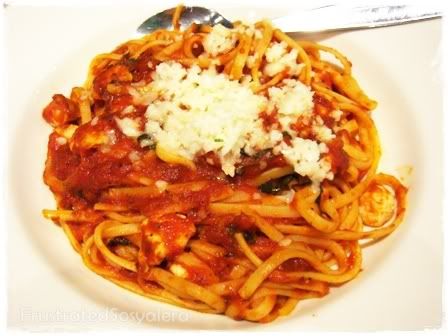 Marinara Linguini Chicken (Full size), Php545

If you order a full-sized dish in most restaurants around Manila nowadays, you expect to feed at least two people with it. This dish is a flimsy meal-and-a-half. The portion is simply not enough. So despite the fact that it was good, we weren't very happy with it.





Four-cheese Pizza, Php525

Because the appetiser and main meal wasn't enough, we had to order another dish. The pizza was nice, if only we didn't have to flail our arms for the whole duration of the dinner.


I AM NOT EATING AT CPK AGAIN IF I CAN AVOID IT!!! The service was just so abysmal that we didn't get the chance to enjoy dinner. The food wasn't bad, but because the dishes arrived too far in between and the wait staff totally ignore the balcony diners, the experience was just ruined to shreds.

So sod their pizza, I'd rather wait to be seated at Chili's next time. Hmp.