... Me!!!

I think the most embarrassing thing that happened to me in 2009, is something that happened towards the end of the year.

One of my best high school bud was getting married and I am one of her bridesmaids. I was so proud of myself because I did my own hair and makeup for the occasion. I only used to do makeup and not hair, because I just couldn't do it. I'm now expanding my mad hair-raising skillz, y'all!

Anyway, I was so preened up and ready to go, but guess what happened?

I was err... 45 minutes late for the ceremony.

No wedding march for me, then. I was so ashamed, as I quietly weaved my way to the bridesmaids' pew in the church. The wedding coordinator suddenly lurched beside me, handing me my bouquet and quietly hissed at me "Why were you late???"

*sigh*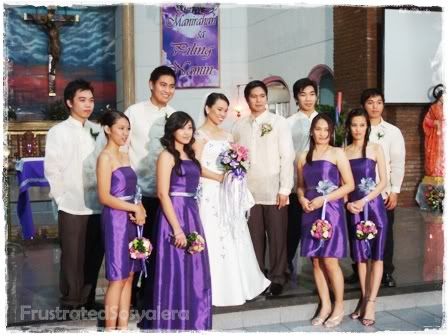 At least I arrived in time for the photo shoot!

Seriously, my friend is never gonna let me live it down. She said to me "How DARE you be late for my wedding?!" I was scared she was going to tear me apart!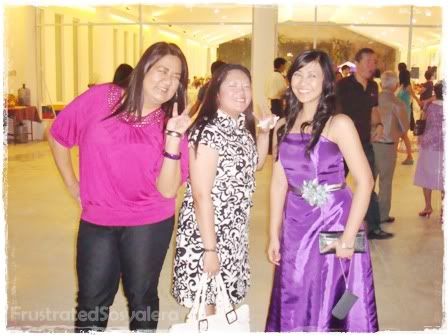 As it turns out, the other girls were late too (worse than me). But they're not bridesmaids, so I still got the most flak. Hehe! We had a great time catching up -- it has been something like 2 years since we last saw each other.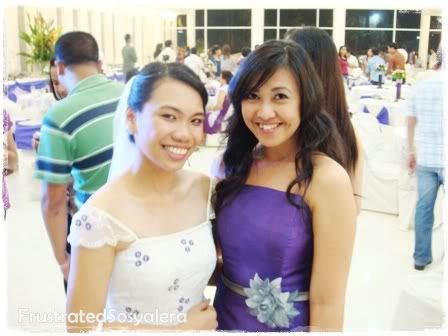 Embarrassing moments aside, I'm still might proud of my styling efforts. It's very simple, but it's a hell of a lot more than I would have normally done.