Dakota Fanning has bloomed right before our eyes, hasn't she? I still remember that the last movie I've seen her in was Uptown Girls with the late Brittany Murphy.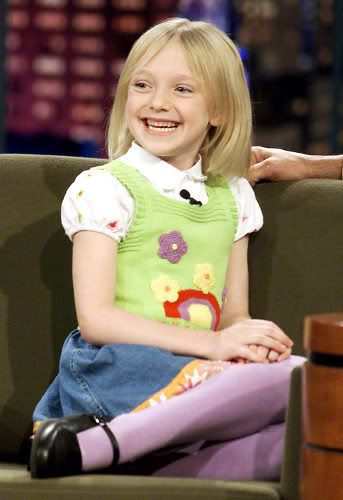 She was this tiny little thing with a very articulate tongue. Really cute!

As she's 15 years old now, she's in a hurry to show the world that she has matured (like all teenagers). She was given this totally different adult look for V Magazine.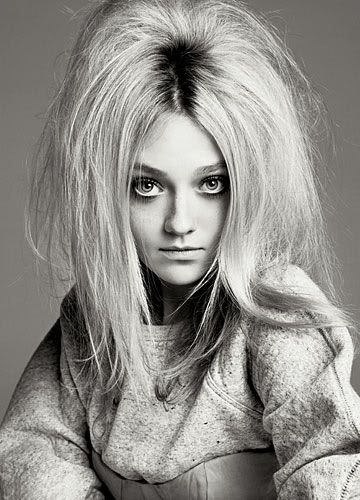 It screams 1960's. Her makeup is ok (as ok as it will ever be in black & white), but the girl got lost in all that hair. I don't know a thing about high fashion, but I'm not too crazy about all that teased up hair. It just looks messy.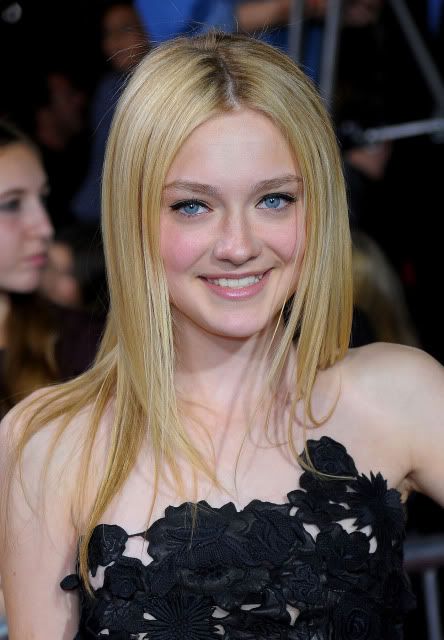 She looks much better here. Golly, she has really become this sophisticated young lady! I only wish I was a little bit like her when I was 15.