I still can't get away from food, even when it comes to makeup. I walked past the G-lish stall at Megamall (near the cinemas) one day and got me a couple of creamy, metallic eyeshadow pots.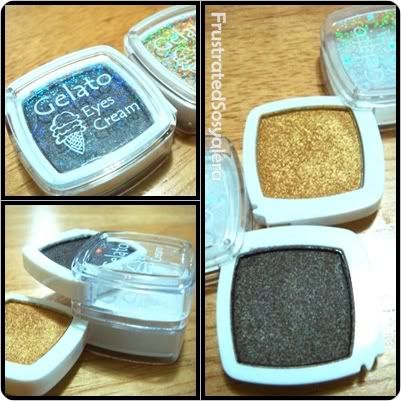 Eyescream in gold and metallic brown (which is, what, rust?), Php60


Did you see that pricetag??? It's Php60 EACH, damnit! It can't get any cheaper than that, I believe. You can stack 'em up like building blocks too, if you get bored enough.

I've tried these also and they're quite good value for eyeshadow that's worth less than a McDonald's meal. I especially love the gold for nights out.

Bon appetit!


UPDATE: A friend of mine told me that well-known Filipino makeup artist Patrick Rosas collaborated with G-lish to produce a makeup line. This makes it an even better bargain!!