If you're a diabetic, I believe it would be best to keep away from this post.

I remember a post I'd written about 2 years ago when I went to nose about Manila Pen's chocolate buffet. It was simply out of this world! However, I had no idea my chocolate obsession would be taken further than that -- I'd managed to get myself entangled into a chocolate Easter egg making class at Nottingham University (oh yes, Robin Hood's county) while in the UK some time ago.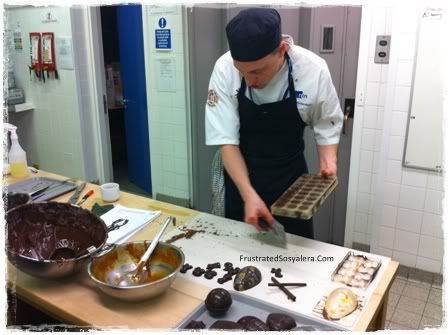 We weren't taught how to make chocolate, exactly, as they were already pre-made. We were basically taught how to temper, mold and put fillings in them.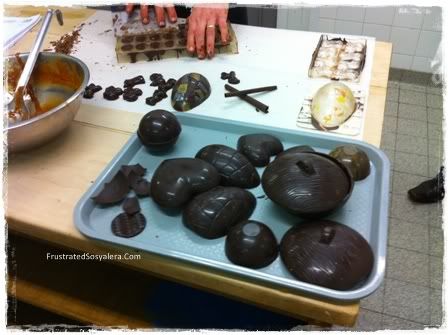 I was seriously thinking about stealing that chocolate bowl, which I could fill with my chocolate truffles. Dangerous thoughts!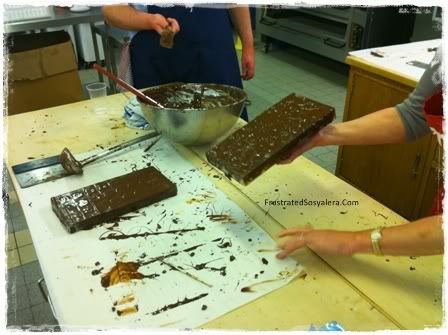 We were all basically rolling in chocolate that evening.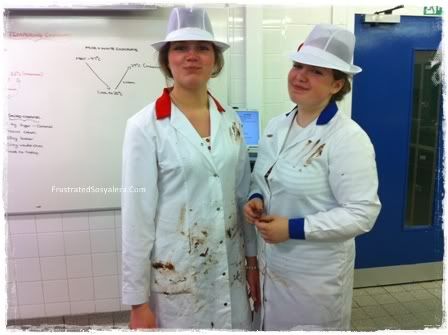 I thought I was a mess, until I saw these two girls!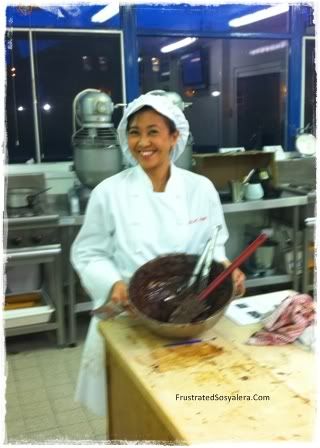 There's no room for making fasyon in the kitchen people! You better forget about it! (The uncle dressed me in oversized jackets and aprons for the occasion and I wasn't about to go out of the kitchen looking like this)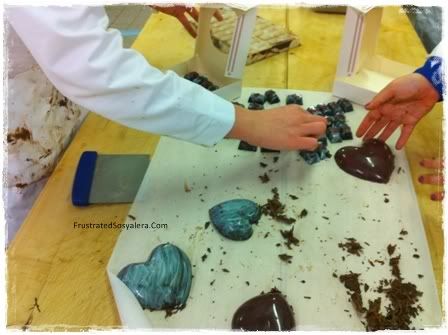 After decorating the molds, tempering the chocs and filling the molds, the chocolate is left to cool down.


The following are Frankenstein's (namely me) monsters --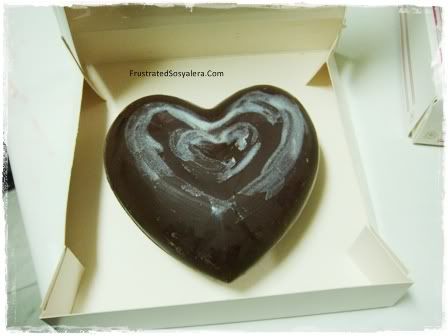 Abysmal effort, but still an effort.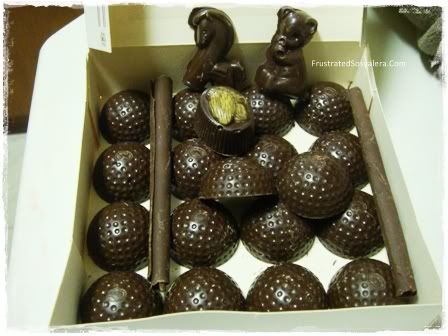 Golf ball truffles filled with mint chocolate and salty caramel (sounds weird, but it's actually quite yummy).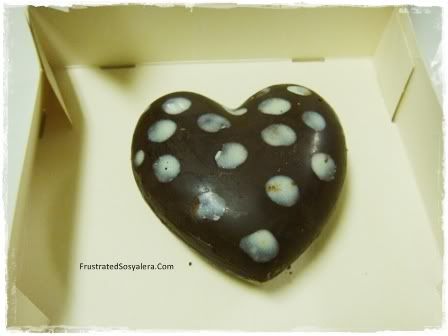 My heart's got measles. Dreadful!

.
.
.