When the petrol prices surged upwards a few months ago, all public transport groups claimed that they needed to increase fare prices to continue operating comfortably.

And because I take taxis most of the time, the additional Php 10 I have to pay on top of the meter price and the usual round off to the higher "0" amount*, that kind of stings.


So I'm deeeeelighted, that the authorities had taken this regulation back. So instead of paying Php 80 to get to work, I will now go back to paying just Php 70. Whew!


But I once took a taxi and saw this --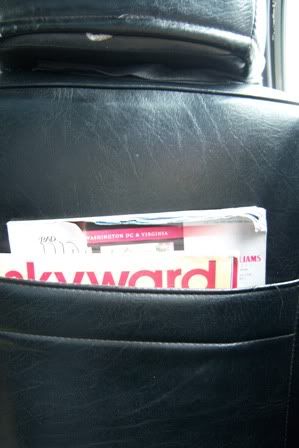 Wow. Don't you feel like you're sitting in an airline seat and about to reach out for that in-flight magazine??? I don't mind paying the extra Php 10 for this!


Trouble is, my ride just takes 10-15 minutes, so no chance. Imma gonna hold on to my moneh. Hehe.






*For example, I have to pay Php 100 for the Php 98 that is registered on the meter -- that's how to pay taxi drivers in the Phili for all you tourists. If you want to tip more, it's your call. Cheerio!