After we arrived at Corregidor Island, our bus will be taking us on a tour of the island from the Bottomside up to Topside (I have no idea why they're called that).



For this post, we will start from

Bottomside down to Tailend

(I'm assuming that's on the right side of the map).

Our first destination is

Lorcha Dock

.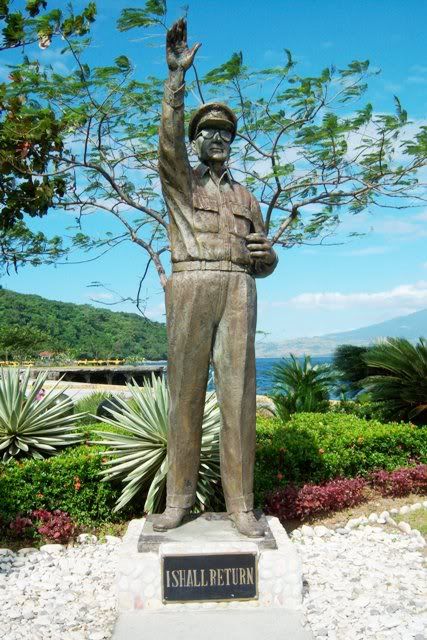 This was where

Gen. Douglas McArthur

boarded the boat which had taken him to the Del Monte Pineapple Canning Plant in Misamis Oriental, then on to Australia via airplane.
(click to enlarge)
I'm very happy with my Kodak's panoramic shooting option. Although it's a little curvy and distorted, a wider shot gives you a better idea of how the amazing landscapes are.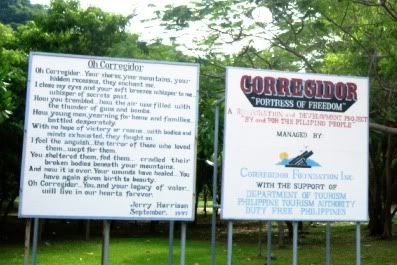 Just in case you need a bit more info.
I have no idea what these things are. It's coloured green, so it must've been used in warfare? Hahaha! Stupid, I know.
Like I've mentioned before, there used to be old railway tracks along the island for transporting people and war stuff and the ones around Lorcha Dock were connected to

Malinta Tunnel

. The old cable cars are now being used as tour buses like the one above.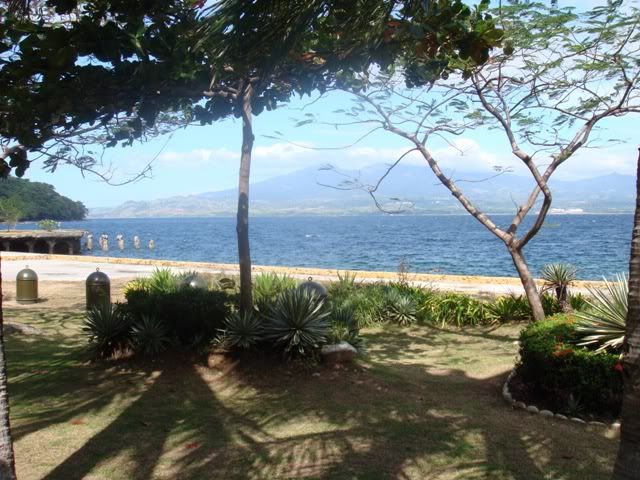 The view here is so relaxing, you'd think it's impossible that a lot of people have died in this island.
I could imagine myself just sitting here all day and enjoying the breeze.
But there's no time to sit around! Off to the next stop!
The next stop is Pres. Manuel L. Quezon Memorial Park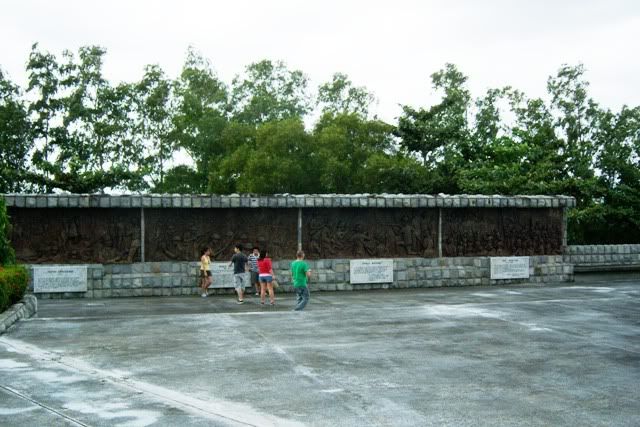 Pres. Quezon was the one in office during the 2nd World War and his statue is placed here to honour him. He is the

first president of Philippine Commonwealth

.
There are carved walls around the park which depict the history of the war (I think. Don't quote me on it, I'm useless).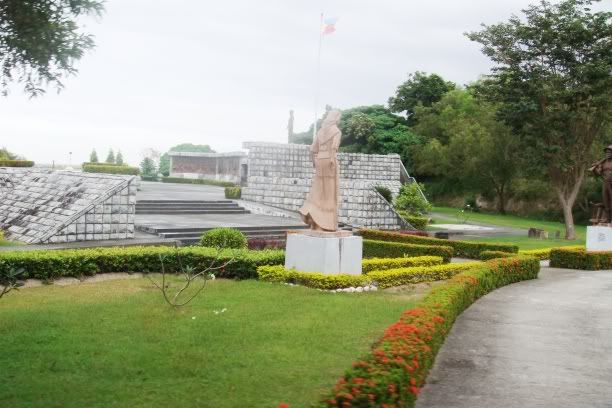 Several other statues can also be found around the memorial.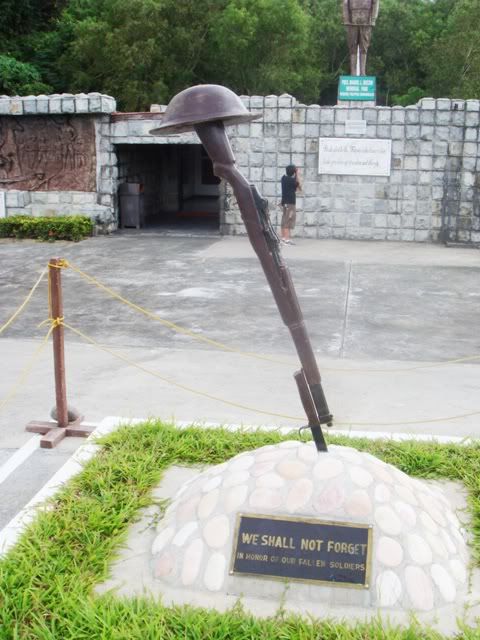 Very sentimental.
In this photo, I tried to make it look as though I'm being mugged by the guy on the wall.
EPIC FAIL.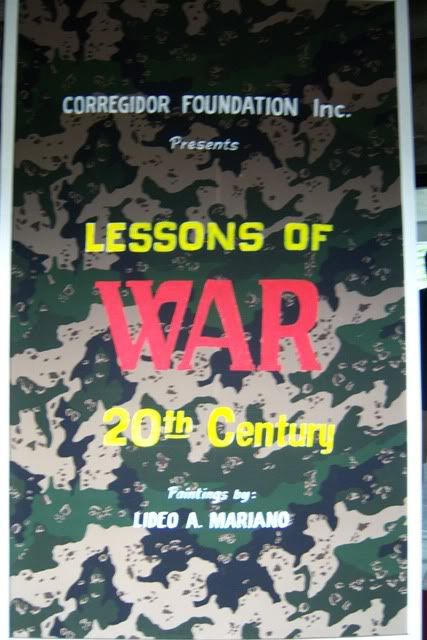 There's a room underneath Pres. Quezon's statue, which houses a small museum.
A World War II museum will not be complete without him.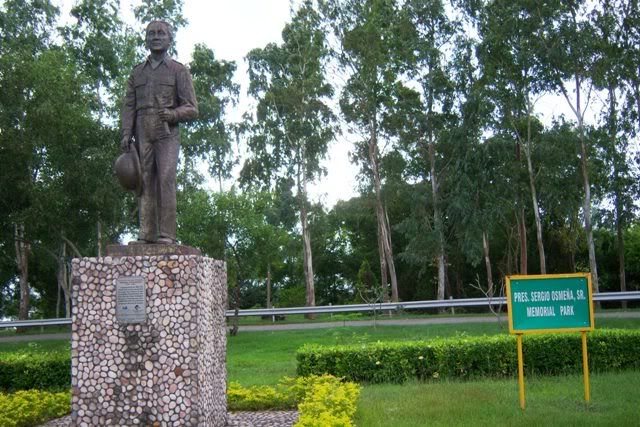 Just on the outskirts is a tiny, tiny park in honour of

Pres. Sergio Osmeña Sr

(you'd think that this was added just to be fair to him).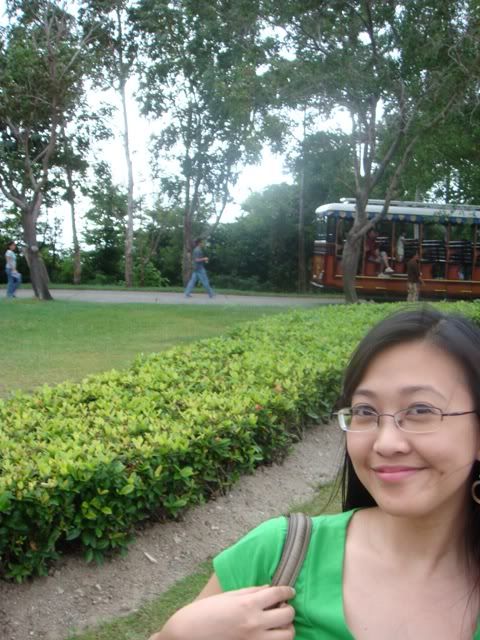 Tourists are only given an alotted time to take photos, and when the time is up the guide rings this massive bell to tell people to get back on the bus. Obviously, I don't care if people are running back, as long as I get my photo taken. Hahaha!
More sites next time!