.
.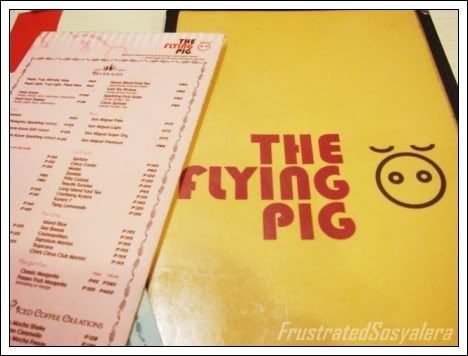 I went to sample The Flying Pig at Eastwood Mall with my sisters some time ago, just in time for swine flu season.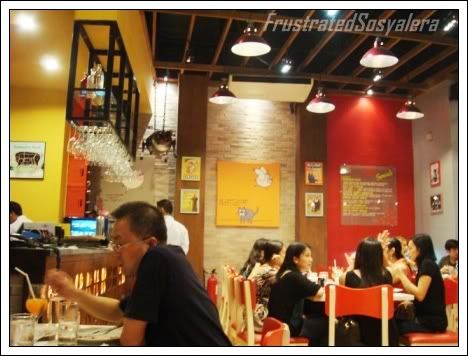 The atmosphere in the restaurant had a cozy, middle-class family feel to it. Hee! Actually, it felt quite nice.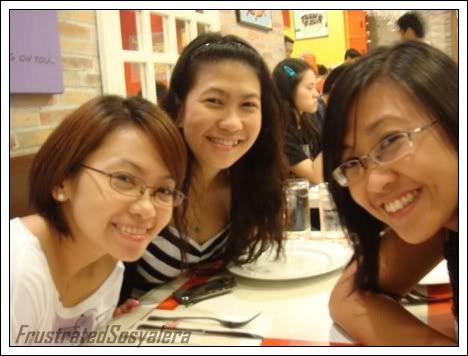 Standard photo with the girls. Where the heck did that elbow come from??? I'm a contortionist, wtf!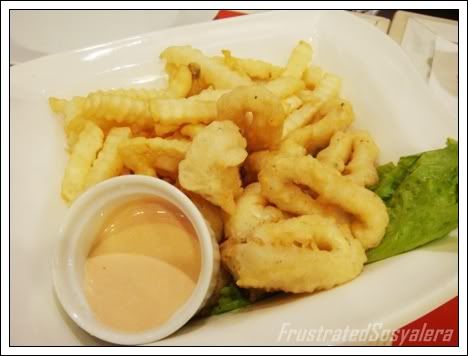 The food at The Flying Pig is damn expensive, yo. This bowl of Beer Battered Calamares (which were more french fries than calamares, by the way) cost us more than Php 200.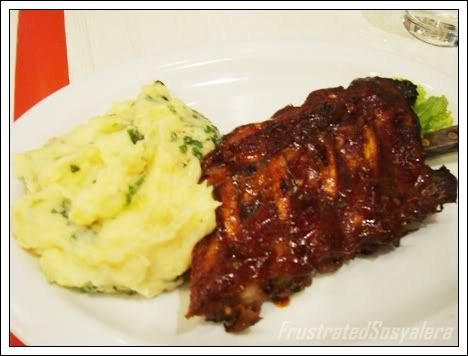 You gotta have some ribs with them calamares, so we ordered some pork. The place isn't named after a swine for no reason. Now because this was some time ago, I forgot which kind of pork ribs these were (Note to self, take notes). I'm telling you, though, that it's very, very good. If I ever end up back there, I might just order it again. This half a slab cost us less than Php 400.

For what it's worth, the food at the Flying Pig is wonderful, if you are willing to pay at least Php500 for a good meal.

The Flying Pig can be found at the Eastwood Mall, right by the entrance, next to Blufish. It should be on your right as you enter, you shouldn't miss it.