Sometimes, I wish I did not need to sleep at least 8 hours every night, just so I could finish everything I need to do for the day.

In any case, it's a busy week for sales. I guess it's to cover damages brought on by the floods and also to give people a chance to replace their lost stuff cheaply.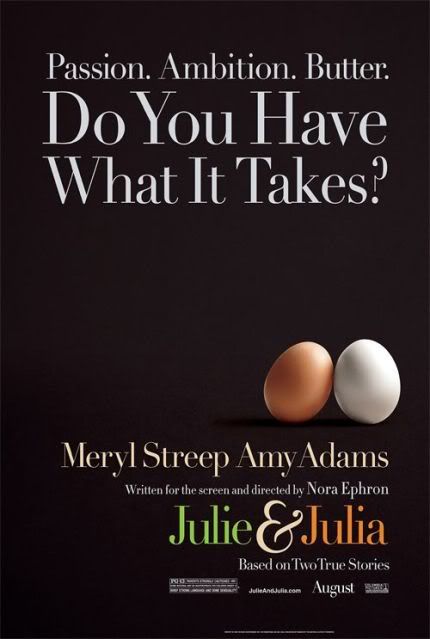 Julie & Julia
Starring: Meryl Streep, Amy Adams, Stanley Tucci
Synopsis: Meryl Streep is Julia Child and Amy Adams is Julie Powell in writer-director Nora Ephron's adaptation of two bestselling memoirs: Powell's Julie & Julia and My Life in France, by Julia Child with Alex Prud'homme. Based on two true stories, Julie & Julia intertwines the lives of two women who, though separated by time and space, are both at loose ends...until they discover that with the right combination of passion, fearlessness and butter, anything is possible. --© Sony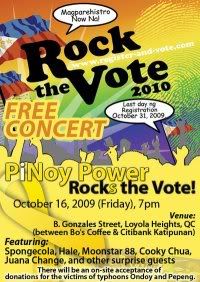 Rock the Vote
Free Concert
16 Oct
Friday
7pm
B Gonzales St.
Loyola Heights
Quezon City

Featuring: Spongecola, Hale, Moonstar88, Cookie Chua and Juana Change.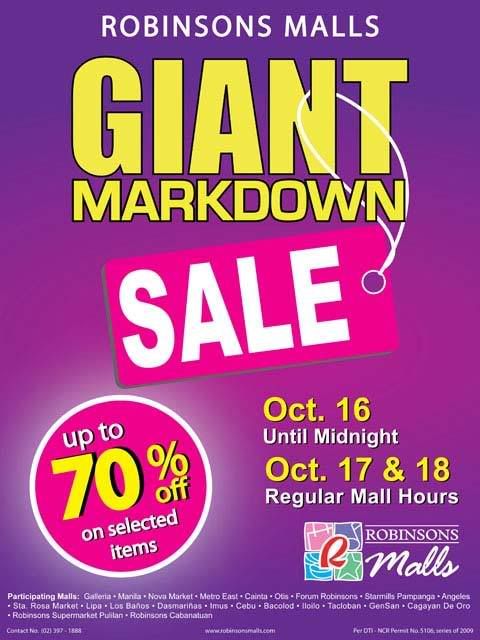 Robinson's Malls Giant Markdown Sale
October 16, 17 & 18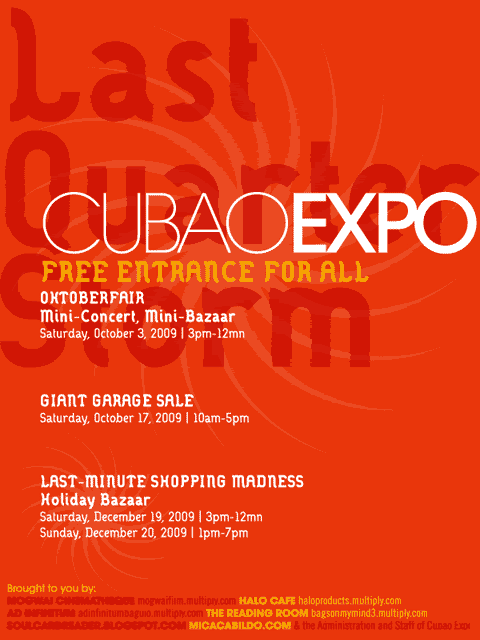 Cubao Expo Giant Garage Sale
October 17, 10am to 5pm






Rockwell's Moonlit Bazaar
October 16-18, 2pm to 12mn
Rockwell Tent