Note: The Australia trip happened several months ago.


If I'm going to be perfectly honest, I'd say that I really had no idea why I decided to go on a trip to Sydney. It seemed like a very expensive spur-of-the-moment decision (although wanting to see U2 so badly convinced me to make that foolish decision). A friend asked if I wanted to see the place and I said yes after a U2 concert was dangled in front of my face, like a carrot to a horse. Sheesh.

If there ever was an award for Lost Soul of 2010, I would have won it hands down.

Does one ever need a better reason for traveling other than just simply wanting to be in that particular place? I say, yes and no. If it involves visas and a large chunk of one's savings, then I guess the answer should be "yes."

For most of the year, I was all over the place -- literally! If someone asked me if I wanted to go anywhere, I was already there loooong before they'd even finished the sentence. I felt as if I was flailing about, not knowing where exactly I wanted to be, like some kind of homeless person.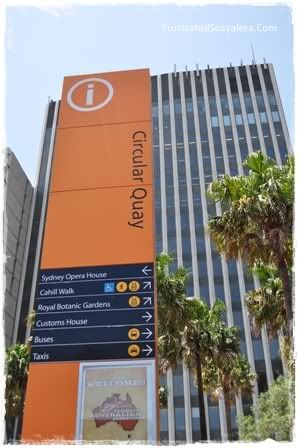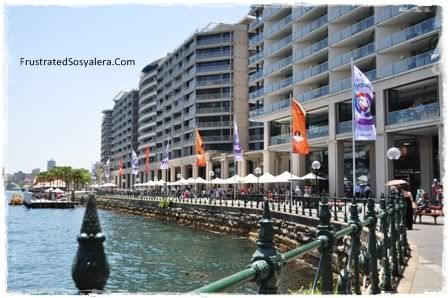 Walking towards the Sydney Opera House along Circular Quay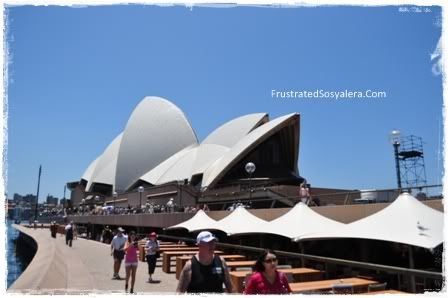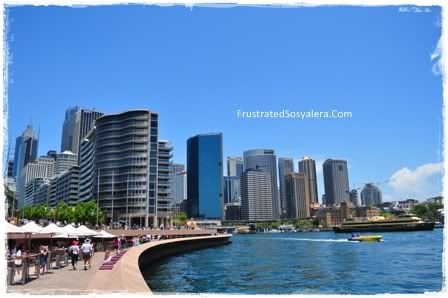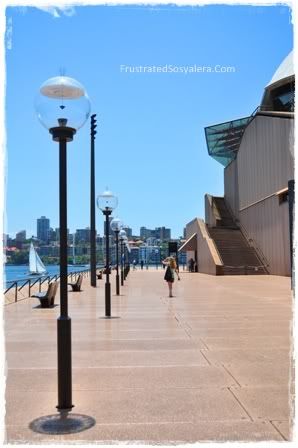 Walking towards the sea-facing end of the opera house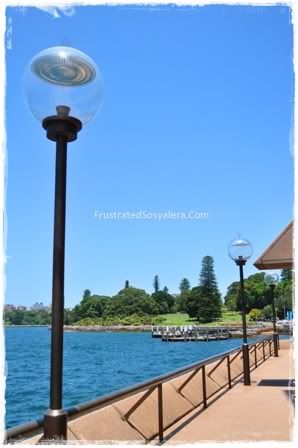 You can see the Botanic Gardens from this side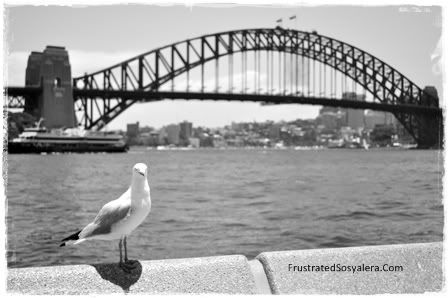 Harbour Bridge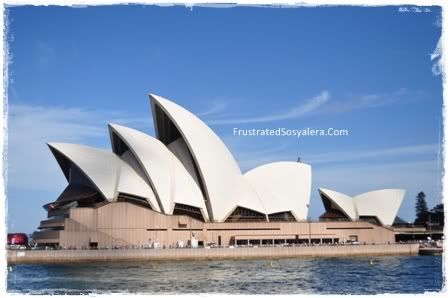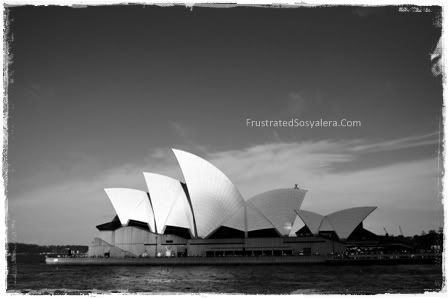 I'd taken moody photos, haven't I? hahahaha


When night has fallen...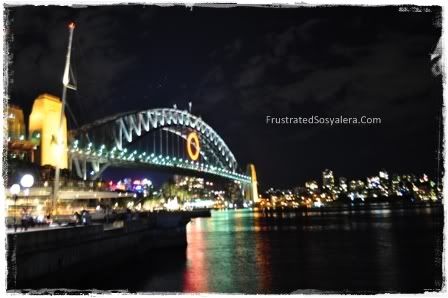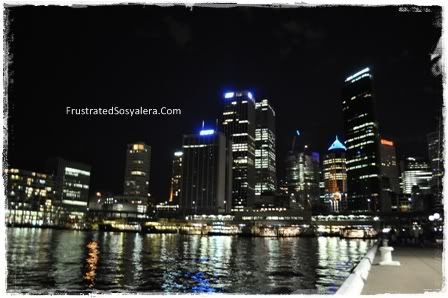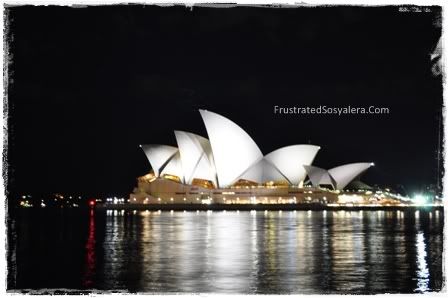 Looking at the Harbour Bridge and Opera House photos now, they seem very sad to me...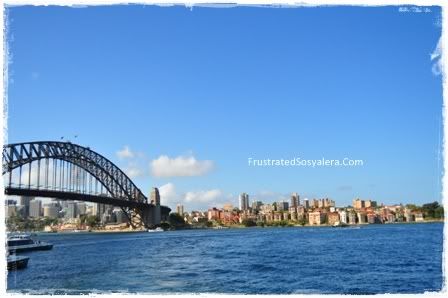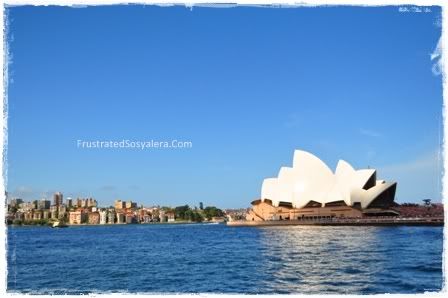 And when I noticed that all three of us were facing the sea, it's given me a profound revelation. The sea symbolises an unknown future, which is a predicament I had suddenly found myself in. The thought was overwhelmingly daunting and scary. I had been traveling to literally escape thinking about it...

... Or maybe I was simply heartbroken.

.
.
.
.
.