Note: The Australia trip happened several months ago. This is the second to the last post in this series.


You know how some people attach stories to a particular place? That's what I try to do now that I've started to get around so much. I have realised that if I don't have any photos or anything to remind of where I've been, I seem to forget them. I usually use happy stories, but I've given Darling Harbour a sad one.

If you know Paulo Coelho's book By the River Piedra I Sat Down and Wept , my story reminded me of that. I'm not going to go into details, because it's too personal. However, the lessons are universal.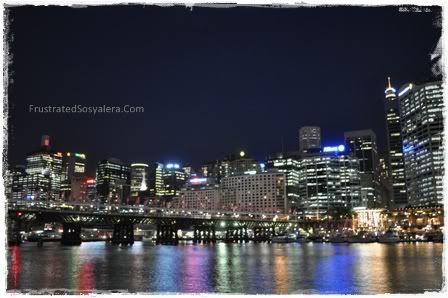 By Darling Harbour, I sat down and wept... after I took noisy nightscape photos that I didn't know how to shoot in the first place.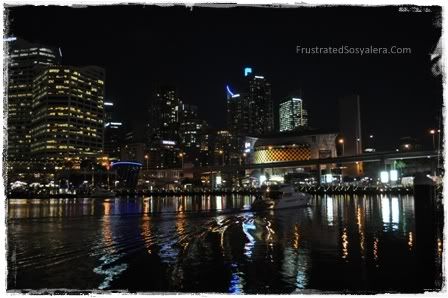 Life is like a river. No matter how hard you try to keep things from changing, they will. And life will change you -- in little ways that you'd hardly notice or in such a big way that you'd hardly recognise yourself. Darling Harbour is definitely not a river, but any body of water is ever-changing, and this reminds me of that.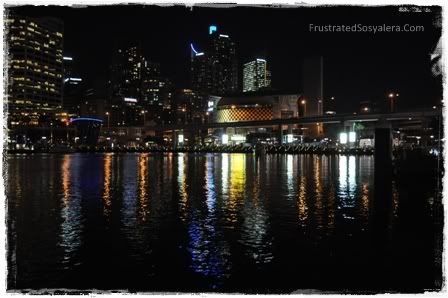 Hold on to your insecurities and wallow in your miseries, but only for a short while. There is always something to be thankful for, no matter how small. Cherish them and let them inspire you.





If you're lonely, you can find love anywhere -- you just have know where to look. <3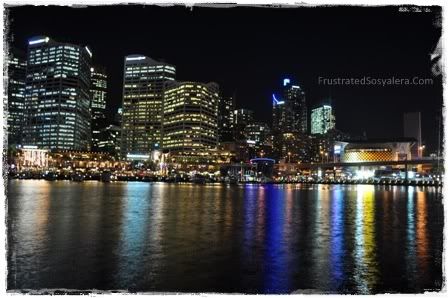 Nothing is certain in life. Know that what you have now may be taken away from you at any given time. Make the most of them.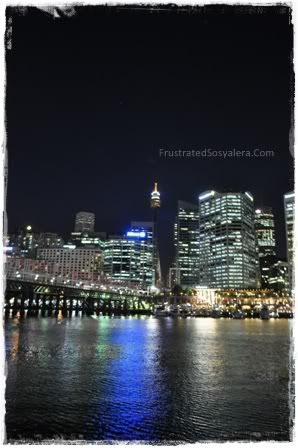 Have dreams -- at least one. That is the beacon of light that you will need to guide you through this crazy world.

.
.
.
.