If you find yourself bored tonight and in the mood for something different, I've got a suggestion.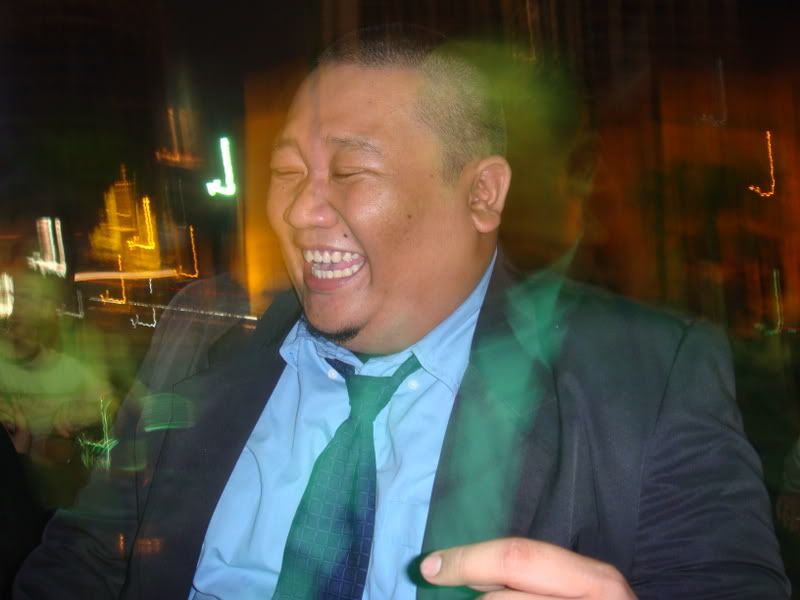 Have a couple of beers, maybe. Prices are reasonable and you get a good view of..

...32nd Street. Hehe.


They have what's called

Fluxxe Thursdays

, where DJ's play a mix of electro, trance, house --

-- well you get the drift. Lots of synthesizers.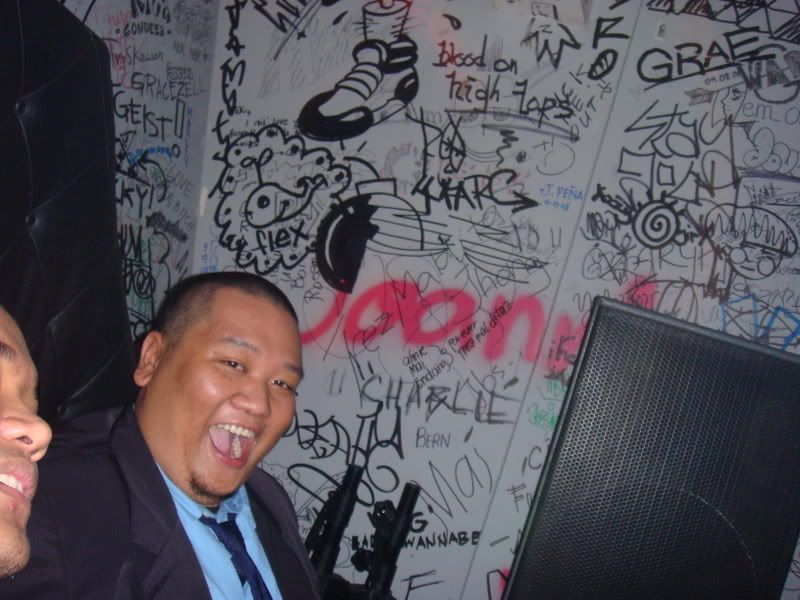 Looks like everyone's allowed to vandalise the walls inside the upstairs club.

Feel free to bring a marker if you want.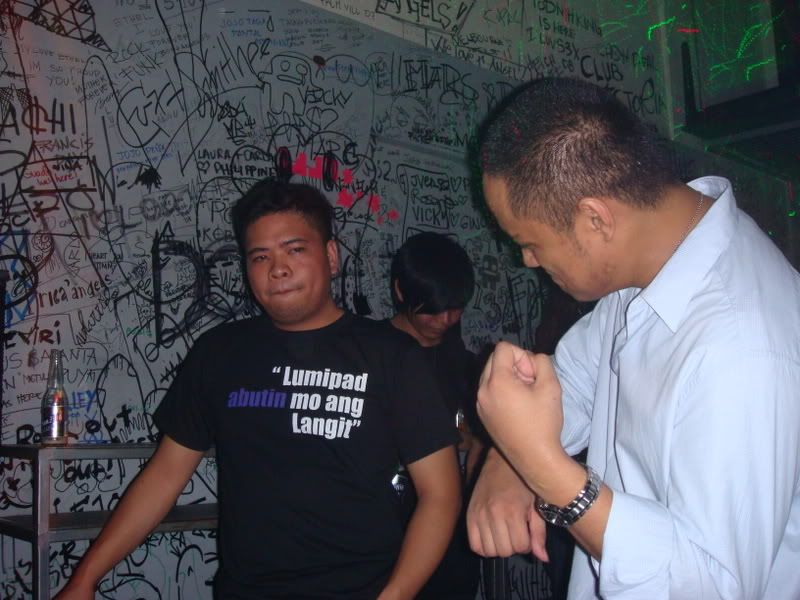 You should not hip-hop dance to this kind of music. Nuh-uh.

Don't be like Jeb (guy in white).

People here mostly just sit around, listening to the DJ. Hardly anybody dances -- which is a bit weird, really. I hadn't gotten used to it yet.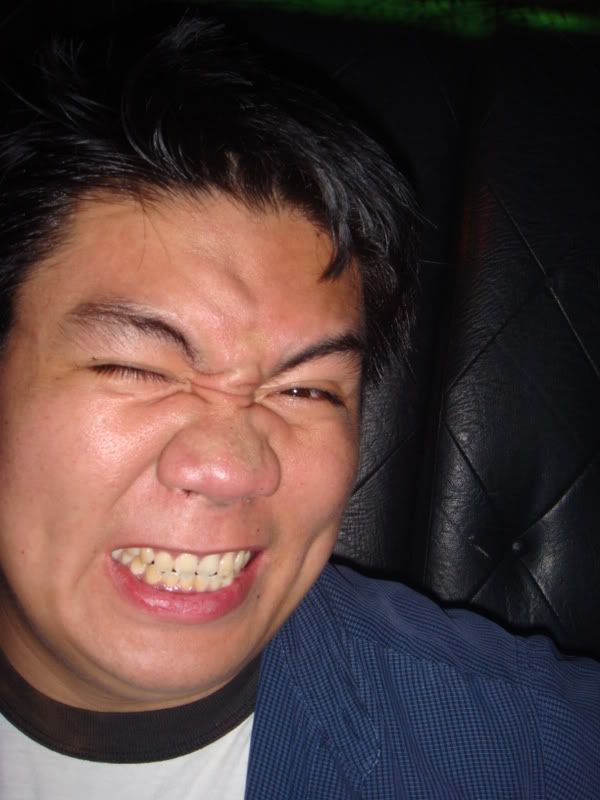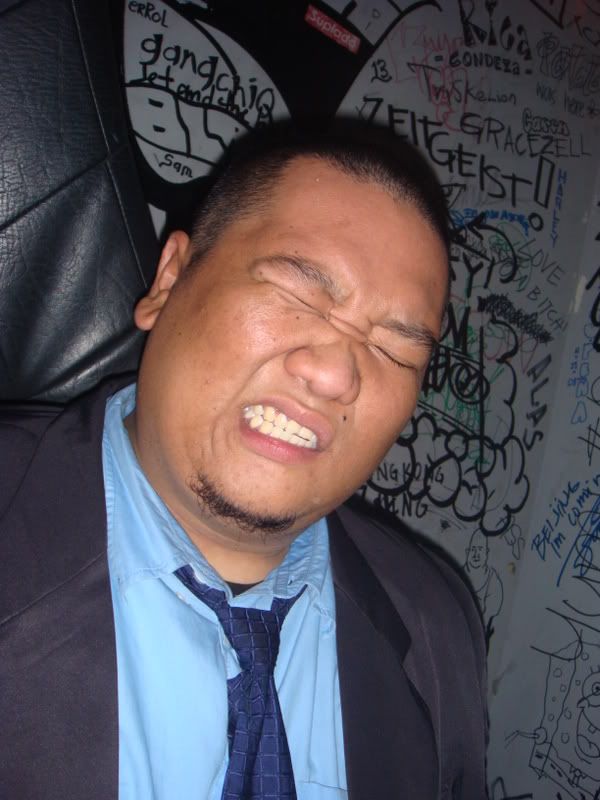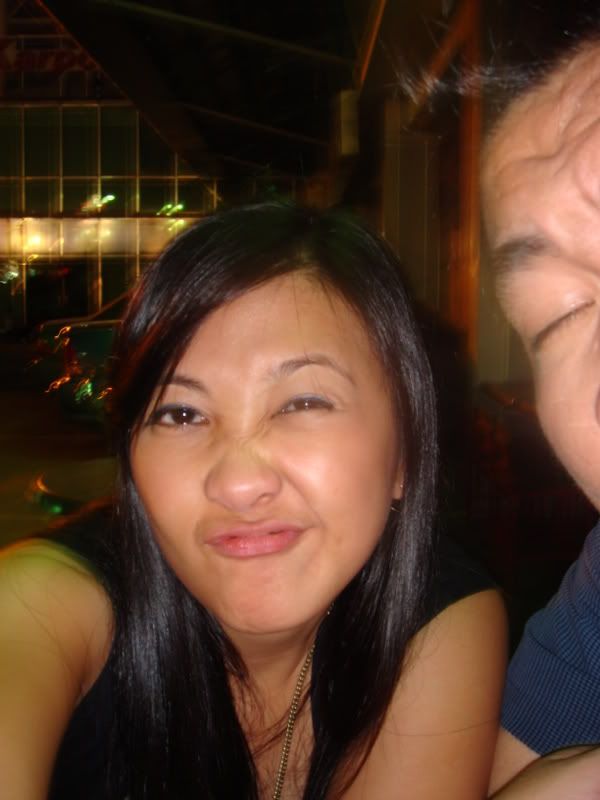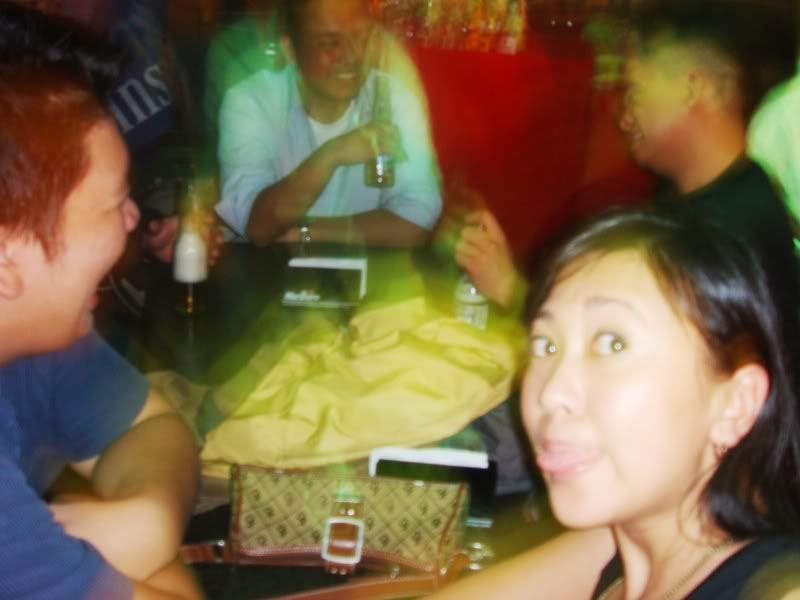 The next day, I can't resist Lolcatising them photos!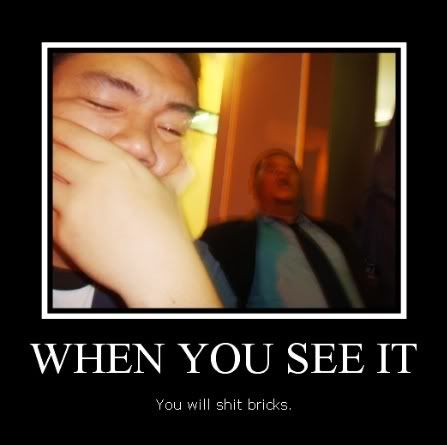 32nd Street,

can be found at the Karport building. It's sort of redundant, but that building is on 32nd St, just at the foot of the fly-over going to Buendia. Hope you won't get lost!
Wallet damage?

It'll be around Php 200 to Php 400 minimum, depending on how much alcohol and food you want to consume (I know, I know. That wasn't much help. Already a bit tipsy when we arrive, doh). San Mig Light is about Php 45 -- not bad, right?
Will not be there tonight, though -- sister's birthday. Ciao!