There is no doubt that summer is here. It's so freeking hot that the record for the hottest day in the country was broken twice in the last few weeks! The pinoy in me is so strong when summer hits, that I can't stop thinking about getting myself a big bowl of halo-halo.

So off to Metrowalk we go, to get my halo-halo fix at Icebergs.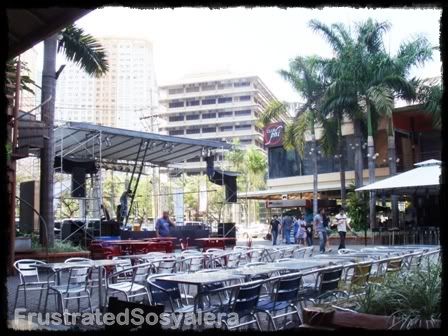 Metrowalk is like no man's land on a Saturday afternoon.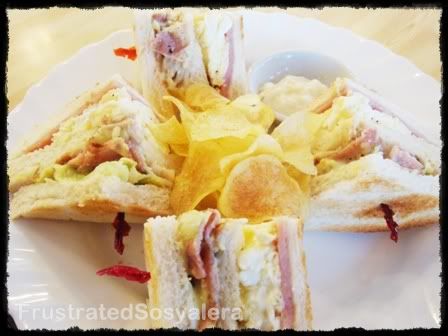 Club Sandwich, P198


For lunch, we ordered a Club Sandwich. It looks nice, but it's kind of bland. I feel like it should have more stuff in it. Instead, it's just eggs, bacon and a bit of lettuce. It's too expensive for what it is. The one from Pancake House is a lot better.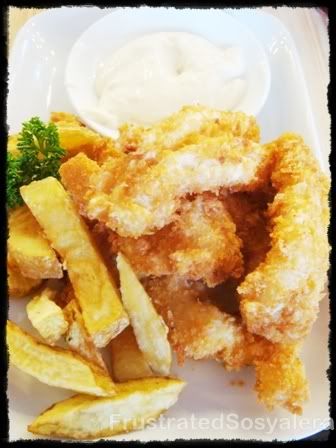 Fish & Chips, P178


The Fish & Chips were excellent! The fish was soft and sort of melts in your mouth. If only there were a few more chips in there, though.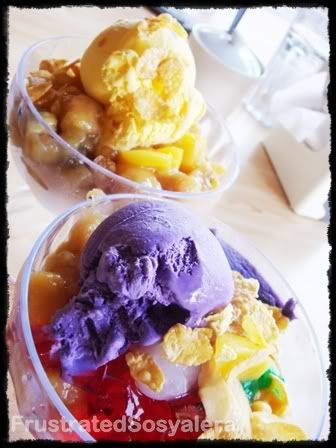 And now for the main event! Dessert!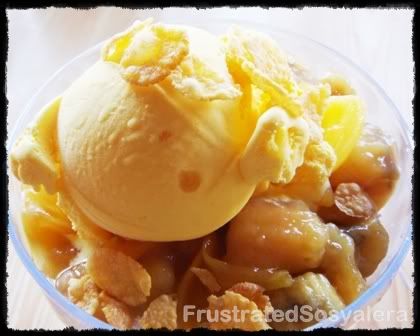 Saba Langka, P88


I'm not very fond of langka (is called jackfruit in English?), but the saba and langka on shaved ice was still nice, topped with mango ice cream.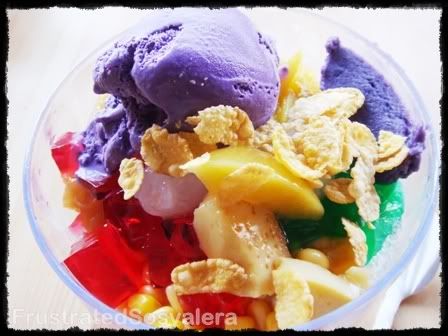 Halo-Halo, P88


Oh my glorious halo-halo! It has ube, beans, gelatin, leche flan (caramel custard), fruits, et cetera. It's just a shame the shaved ice melted too quickly because of the heat.

All this talk of halo-halo makes me wanna go back there today. Pfttt.