Guess who these were from?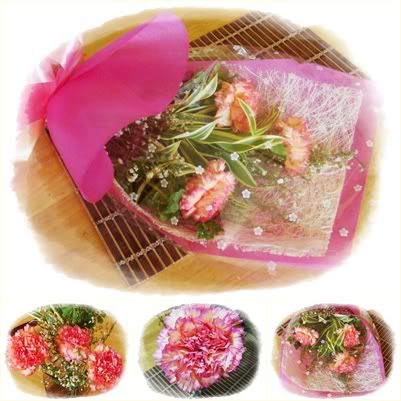 They were not from my boyfriend (I wish!) ...

... Nor were they from a "secret admirer"...


They were from my boss!


Before you go thinking that my boss wanted to have an affair with me, I should tell you that the flowers were a parting gift.

I've packed up and left the company I have worked with for the last 4 years or so. I've been through a hell of a lot all those years and part of me is quite happy to go. However, I'm not completely gone as I will still work with them on a subcontractor basis.

If you had been following me via twitter, then you would know by now that I've been working from home since Monday. I thought that if I worked at home, I would have more time to do the things I enjoy.


So far, I'm more stressed now than I was when I was permanently employed. I guess I'm regretting it a little bit.

But I'll give myself a couple of more weeks to adjust. Maybe this thing just takes some getting used to.