In my last post, I mentioned about how Avril Lavigne had changed her image from punk-skaterkid rockstar to fashionista rocker. The get-up was nice, but honestly, there wasn't much impact -- she just looked like a normal, sophisticated lady.

However, I would prefer that to how Courtney Love dresses --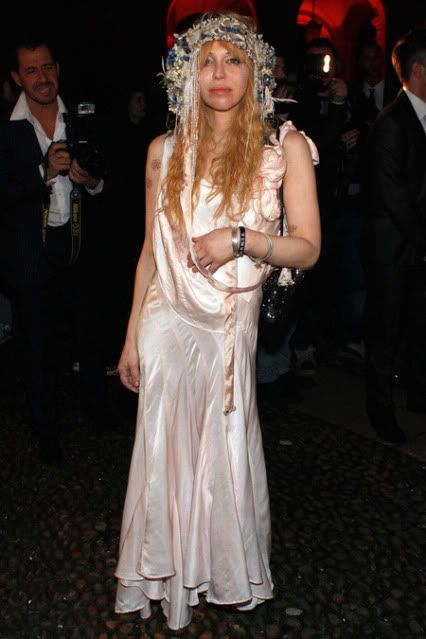 It's just so wrong. Is it halloween this early in the year?! She looks like a hippy ghost!

Man, if I was a washed up rockstar (was she ever a rockstar to begin with?), I don't think dressing like that would get the attention you need. But I'm not a druggie nor a rockstar, so maybe I have no idea what I'm talking about.