When I tell people that I work from home, everyone exclaims how lucky I am. It definitely has it's advantages --


Can wake up or shower whenever I feel like it
No need to fuss with matching clothes or putting on makeup
Can cook lunch or snacks
Can watch television during breaks
Unfortunately, it can also be boring and much more stressful because you are trying to get more work done to get paid. And with the summer heat, I think I'll be getting heat-stroked just by staying at home.
However, I think the best thing about working from home is that I can squeeze tiny breaks within the workday that I would otherwise not have been able to do at the office.
Such as curling one's hair
, which I did last week.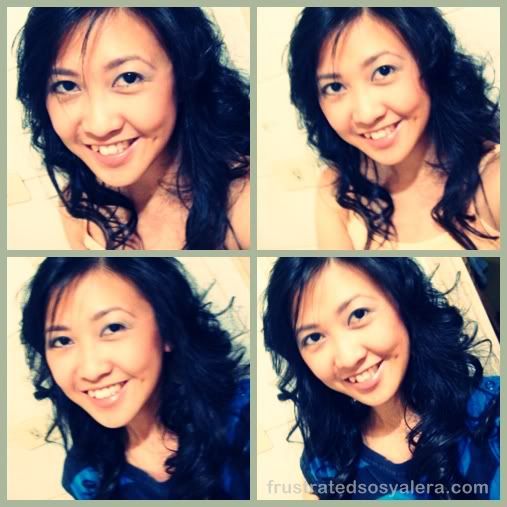 Whatta hair, Tina Paner!
I think I did an ok job, but somehow I made myself look like an 80's porn star! My friend kept telling me all night that I looked like I just had an "o."
*cringe*
I guess that meant I need more practice. (-_-")