I had been very fortunate enough to have been invited to a blogger event at the Velocity Sports Bar located at the newly-opened Marriott Hotel in Manila. I had never been to a promotional event like this before, so I was very reluctant to go on my own. In the end, I decided to drag Sharma all the way to Newport City to attend the gig.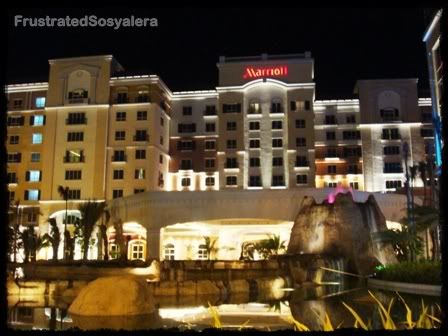 The BF and I have been looking out for when the Marriott was opening, because we had visited the Resorts World Casino a few times (in fact my camera had been hostaged at the reception again later in the evening). We had no idea the hotel had been operating since November (or maybe we were just too darn busy over the holidays to notice).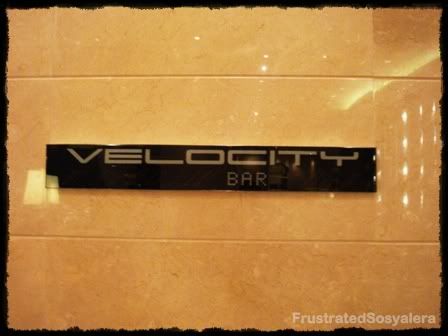 Sharma and I arrived at the bar, not knowing what to expect at all.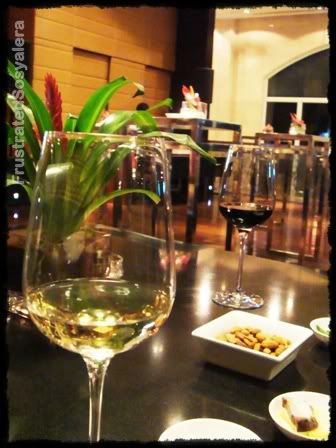 But any place that hands over a welcoming glass of wine is fine by me!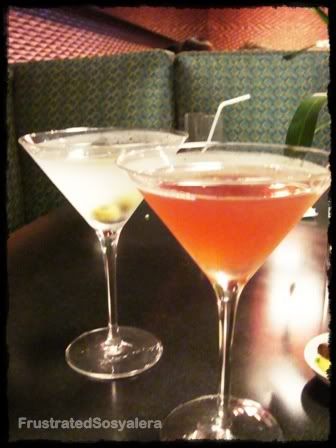 Martinis and Cosmos -- these are a couple of Frustrated Sosyalera's best friends!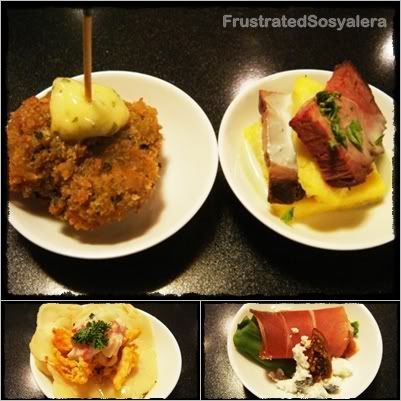 This being a party, we were also lucky to have been able to sample the food.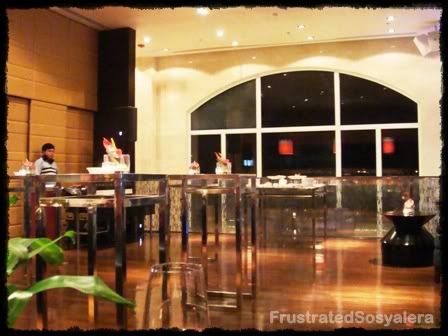 More sushi and sashimi over at that table which we can help ourselves on.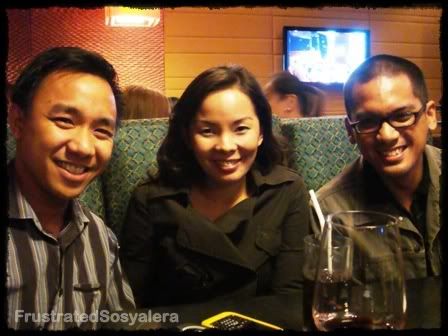 Rey, Liz and Jay-R

Thanks Rey & Liz for extending the invite to me (I know I have taken advantage a little bit.hehe!)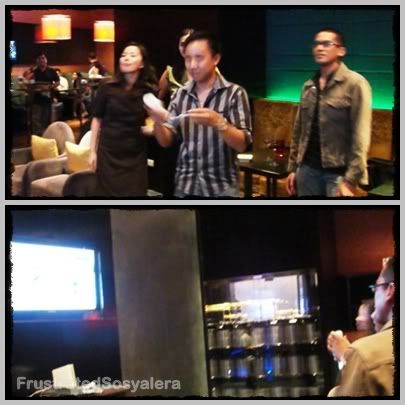 There were loads of games and some could also use the Wii to entertain themselves.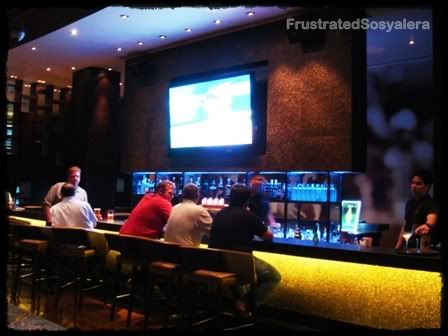 If you think Velocity is just another sports bar, then guess again. They have this ENORMOUS 92-inch television! You wouldn't even miss the blackheads on Wayne Rooney's gawd-awful nose with a screen that big. That's the largest of the bunch, but there are 4 smaller (but still huge) LCD tv's in the bar.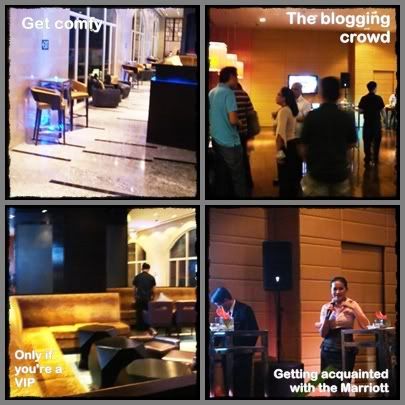 More photos.

If you go 'round to WhenInManila.com's post about the gig, there's a cool video of the hotel there. Check it out here.


I had really had a great time rubbing elbows with the new people I've met that evening. It's a shame I didn't get a chance to try the other dishes on the menu, but I'll make sure to have another go before the month is over.