Ha, I KNEW IT!!! It didn't matter what anyone said to me about how those Crocs sandals were so comfortable etc etc, I would never ever ever be convinced to get a pair -- because they were so damn ugly to me and I wouldn't want to waste thousands of Pesos to to buy those monstrosities. I feel so vindicated that the overpriced pieces of foam called Crocs are going bust.

According to Maddox of The Best Page in the Universe --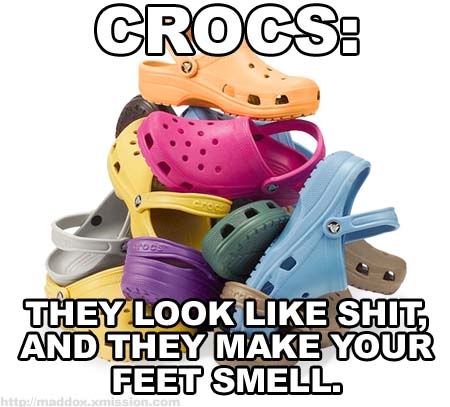 I could never agree more.