FINALLY some time to myself! Whew! The last couple of weeks had been a logistical mini-nightmare, I swear. While the cousin was here visiting, the bf also had his own share of tourguide/chauffeur duties to complicate matters. He needed me because his guests were ladies and I needed him to take my guest around. Tonight's the first time we will be able to properly digest what happened this past week.

Not sure if the cousin had a blast, but damn she was getting ATTENTION. To think she was only here a few days!

She went on a night-out with models, hobnobbing with the elite(?) and now added a magazine photo-shoot to her list of accomplishments -- she's only 20 years old.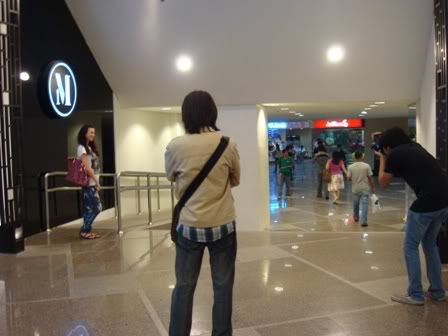 The cousin was such a head-turner, that she got stopped while were walking in a mall by these magazine people who wanted to profile what she was wearing that day. Take note, this magazine is different from the one that gave her a photo-shoot.

Now why didn't they profile me too, huh?? I must've looked like her nanny! I guess I'm meant to stay frustrated for a little while longer. Hehe!