I have this love/hate relationship with glossy magazines.

They "expire" so quickly, quite possibly as soon as you open them (which is most probably mid-month) and then a new issue comes along after a week or so when you've finished reading the one you just bought.

They then pile up on your bedside table or in that little compartment underneath your lounge coffee table before you realise it. They pile up until they get so high that you now have to throw them a way. By this there should be at least 20 magazines in those stacks which, when you think about it, would be at least Php 2,000 going to the rubbish bin because you won't need them anymore.

Thousands of pesos just gone down the drain.

But I still buy them. I can't help myself, especially if I see covers like this and think to myself ---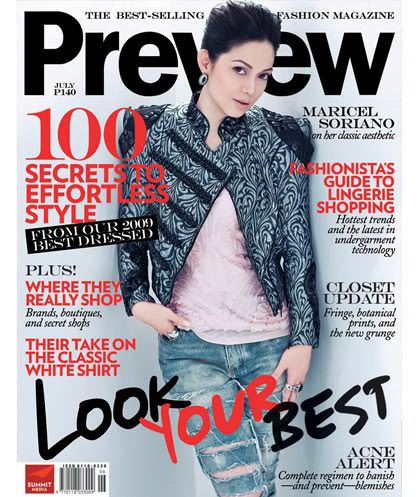 "What the heck, is that Maricel Soriano???"


So I buy the magazine because I'm shocked that she looked fantastic in the cover and much better than me despite the decade-and-a-half age difference and I wanted to read about how amazing she looks in her 40's and what sort of clothes she wears and makeup she uses and whatever stuff that's not exactly relevant to my life. And maybe (and that's the microscopic-sized kind of "maybe") I may have wanted to look like (or at least give the same aura, possibly) as she does when I reach that stage.

*sigh*

Pathetic, right? Well, I just thought that I'd been a good girl lately, so this was a mini-reward to myself.

And so the stacking begins once more.