I had been wearing my hair in a bun a lot lately.

The way I do it is simple:

Pull all your hair up as if to make a ponytail near the top of your head, twist all around the base to make it look like a cinnamon roll (or like a piece of crap, whatever you prefer to compare it to) then secure the whole thing around with an elastic.

It's clean and unkempt at the same time -- I just love the contradiction!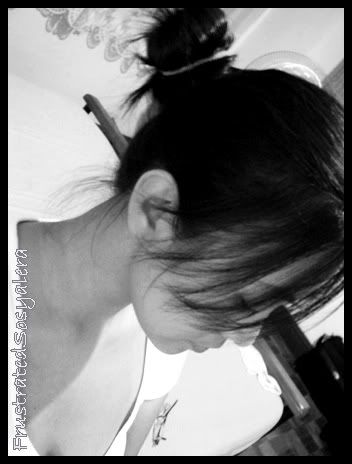 Some guys dig the librarian look, but that's just a little too kinky for me. I'm just happy to get the hair outta my face! Hehe!