Every Monday, Frustrated Sosyalera will try to bring you the best of the week to come -- called FS Picks of the Week.

If I get the movie schedules wrong, I'm sorry. Sometimes the showing times aren't final 'til Wednesday, so pfttt. =P


Okay, okay. I'm a little late. So damn busy, y'know. Buuuuuut, as things go this week I would rather go blow my money in Giordano than watch Hannah Montana, to be honest.







Hannah Montana The Movie

Starring
Miley Cyrus
Billy Ray Cyrus
Jason Earles
Emily Osment

Synopsis
With a crazy double life in California as an everyday teen with the secret pop-star persona Hannah Montana, Miley Stewart (Cyrus) has forgotten who she really is. To get her back on track, Miley's dad, Robby Ray Stewart (Miley's real-life father, Billy Ray Cyrus), decides that she needs some time back on the family farm in Tennessee to celebrate Grandma Ruby's (Margo Martindale) birthday. At first, Miley is belligerent, but with the help of Travis (Lucas Till), a former childhood crush who now works for Grandma Ruby as a farmhand, she begins to realize what is really important to her.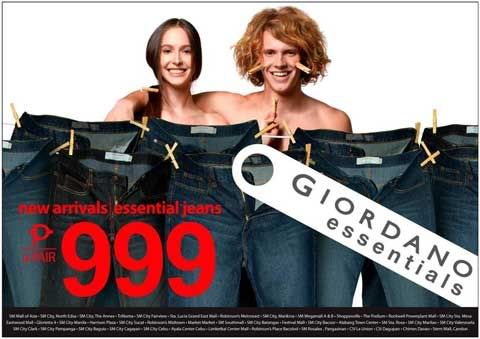 Get your Giordano Blues for only P999 starting July 3 from any Giordano outlet!!!