Ever had one of those days when you know there's so much to say but you're so busy and then when you do get the chance to tell, you draw a blank? For me, that day is today.

Well, tonight.

Whatever.


*sigh*

Since I don't have anything in mind to tell (being that it's half past midnight may have a hand on it), I'll just post a random photo of me with tofu Japanese curry and no make-up ------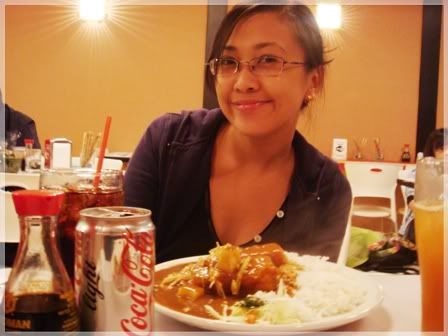 Soooooo. I don't have to dress up to drop the dog off to get groomed, right?

Umm, wait... the dog gets groomed while I walk around in all my dowdy glory?

It's the story of my life!