I have no sense of style. I dress alright, but that's it. It's just "alright." I have, once again, lost sight of what this blog is supposed to do... which is to help me learn how to have style.

I don't commit too many fashion faux pas, but that's because I always play it safe when dressing up. I wear next to nothing makeup. I wear my flipflops to death. I'm soooooo Plain Jane.

Like the last time I went clubbing, I wore these rags (nevermind my horrifying smile) --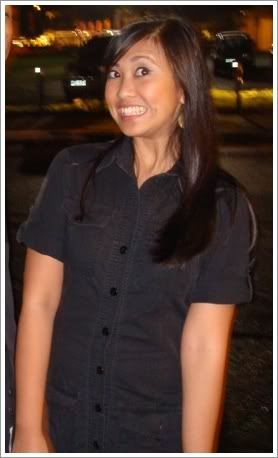 It just screams

WALLFLOWER

.

It's not bad, but it's too... ummm... ordinary.
Why am I hell-bent on doing this when I'm not doing so bad anyway? I just realised that it's not enough to be "OK." I'm only young once and if I can't wear the clothes, makeup and accessories I want now, then I certainly won't get away with it in 10 years. My neck might look like a turtle's by then.
So it's a tribute to my (cough) youth. To make as much out of it as I could.
Good luck to me on my

Journey to the Essence of Style

.