Nobody knows how you get breast cancer, only that you have a higher risk of getting it if it's in your family history.

Kylie Minogue has been very lucky to survive it, which is why she posed for the Fashion Targets Breast Cancer campaign and stripped off all her clothes. She only had a sheet with the campaign logo to cover her up --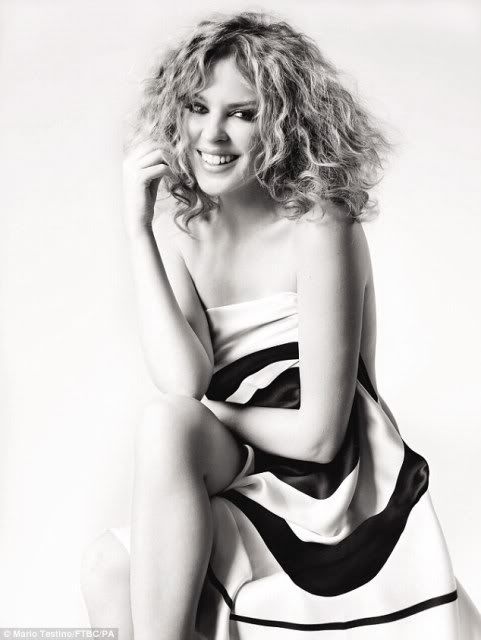 I say, she's still looking pretty hot at 41. I had squinted at this photo for a while to see if she had a mastectomy, but I can't tell. If my mother caught me, she would've thought I was a lesbo.



The campaign was also endorsed by Claudia Schiffer and Sienna Miller.