The bf dragged me to watch Drag Me to Hell last night and I gave in because I was outnumbered, 5 to 1.

I had no intention of watching this, as with all scary films from the past, because I get startled easily and hate being inundated with booming suspense sounds that scare the shit out of me. Why? Because it stresses me out more than working.

Frankly, I hadn't seen much of the film because I was hiding behind my hands or my hair for most of it. However, in (my limited) conclusion , I did think it was one of the better scary movies around.

As Sam Raimi was the same director that gave us Evil Dead, I now understand that "Drag Me to Hell" was definitely the best title for this movie. I thought it was utterly stupid before, but after watching I see now that it makes sense. It's meant to be serious, but the scary stuff turned out a little funny because they were so outrageous at times.

The moral of the story -- don't go pissing off grannies. You never know which ones turn out to be witches/mangkukulams.

The verdict
Watch it! This coming from a person who hates scary movies, that should be something.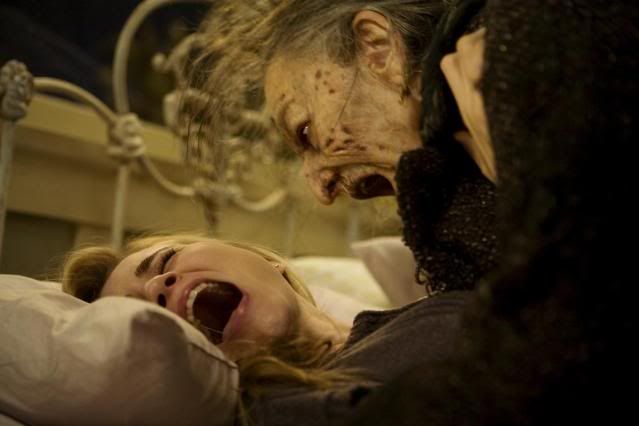 Please, no! I'm not a lesbian and if I were, I won't be into women of advanced age!