So, I went back to my folks' house last night because I had left my mobile there the other day, right? Guess what? There were only 4 lousy unread messages in my Inbox -- 3 from the network and 1 from my sister (asking if I was coming back home last monday).

That's pathetic! I coulda sworn I was living a full social life, now it's blatantly obvious that I don't. How sad!

Well anyway, here's something nice for (us) you shopaholics --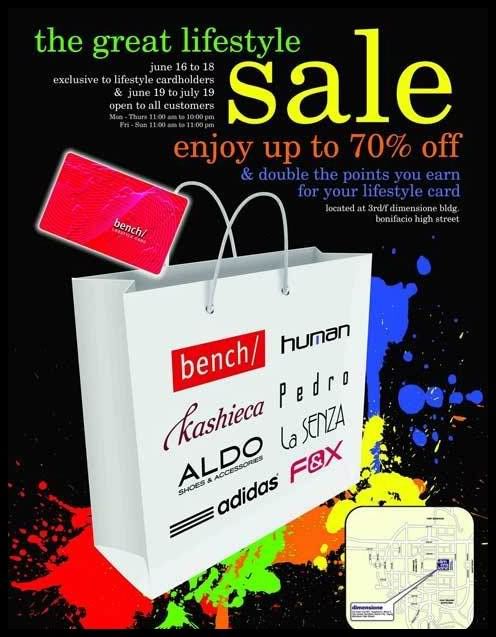 (Click on the photo to enlarge)


The Great Lifestyle Sale


June 16-18 (exclusive to Lifestyle cardholders)
June 19 - July 19 (open to everyone)

Located at the 3/F Dimensione Bldg, Bonifacio High Street.