The weather has been quite bad these last few days, and I'm shivering as I type this because it's so darn cold! I swear, the ends of my fingers had turned blue. Well anyway, I hadn't been feeling too great recently and loads of stuff had been tying knots around my brain, but the best way I know to cheer myself up is to look at photos of happy times.

Today, I've been looking at my Ipao Beach photos from the Guam experience.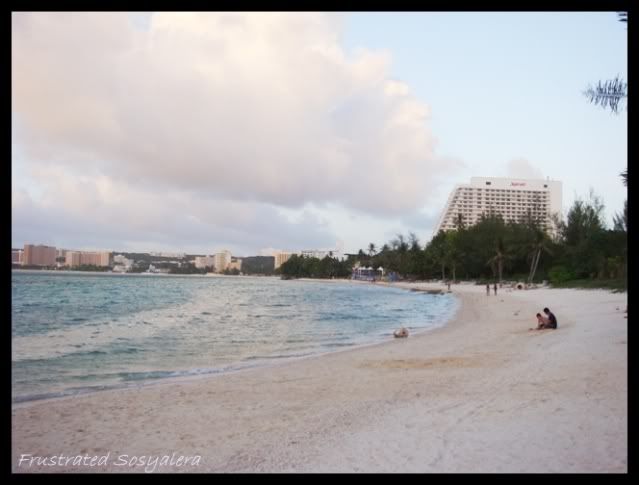 Unlike the last beach we went to, this beach is open to the everyone.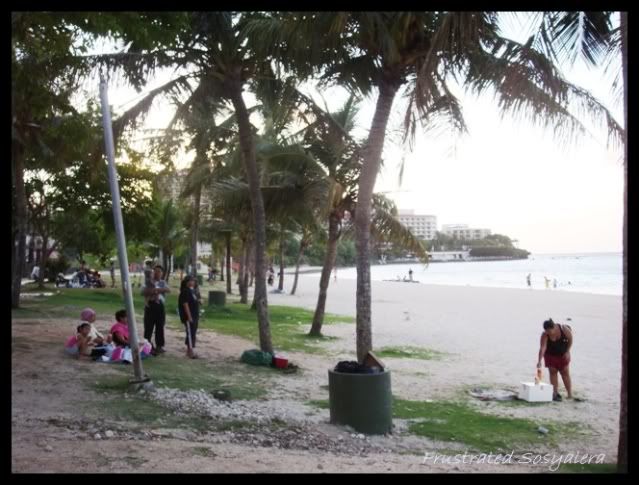 If this was in the Philippines, it would've been extremely crowded by now. But look, there's practically nobody here!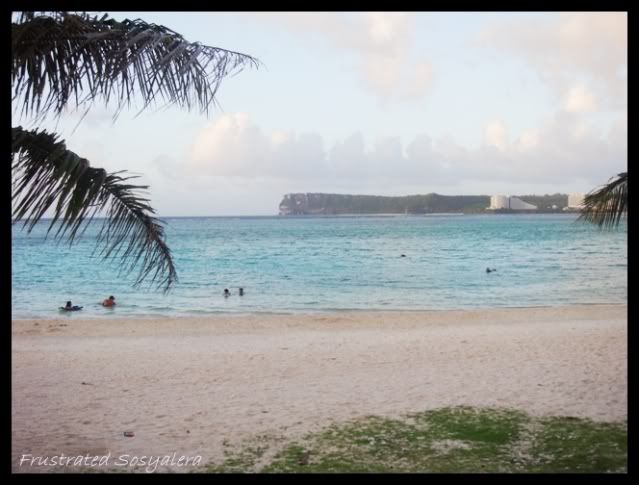 The sand isn't as fine as the part where the expensive hotels are, but you still get a nice view of Two Lovers Point.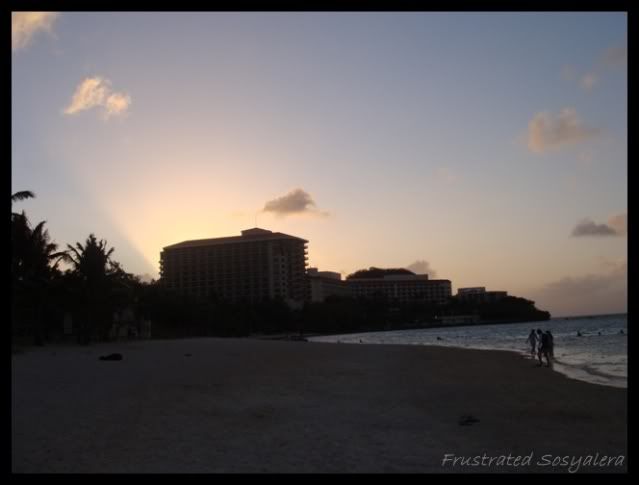 However, I see there's a certain drawback to coming here -- the sun sets behind that bloomin' hotel. Pfttt.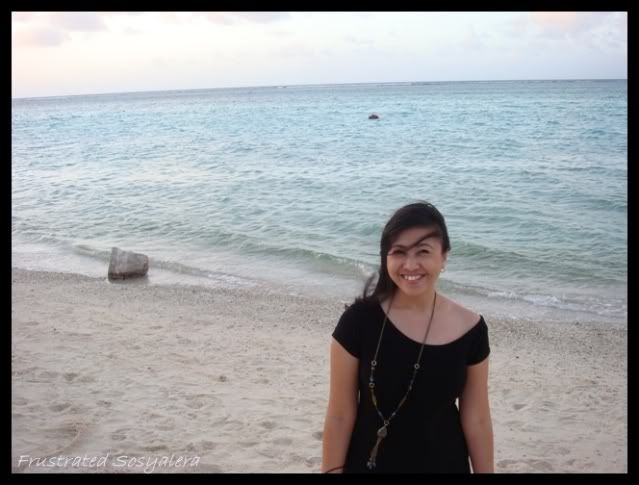 Nevertheless, I think it's a great place.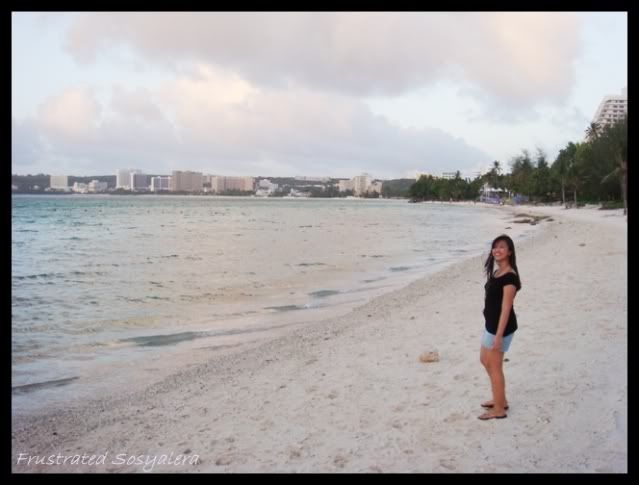 If I lived in Guam, you'd probably see me here everyday after work...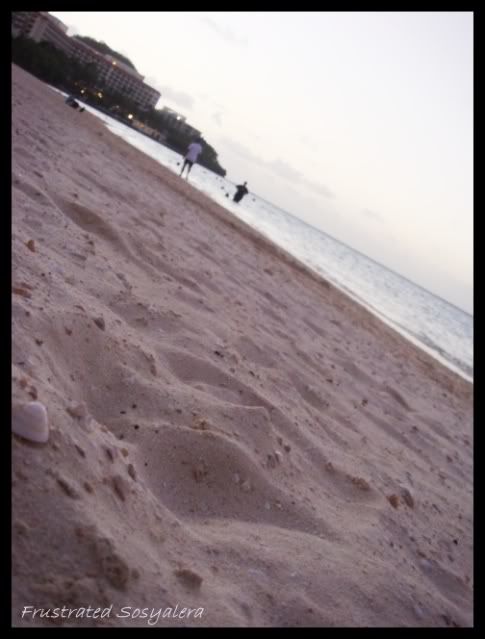 ... content that I've found a happy place.