Every Monday, Frustrated Sosyalera will try to bring you the best of the week to come -- called FS Picks of the Week.

If I get the movie schedules wrong, I'm sorry. Sometimes the showing times aren't final 'til Wednesday, so pfttt. =P


Is just me, or is June really slow movie month? They've been churning out just one movie per week now, sheesh. Either that or all the producers are scared of Transformers 2.

So, we've got Ice Age 3: Dawn of the Dinosaurs, Villa Estrella (overhyped, I think) and AKON Live at the Araneta Coliseum.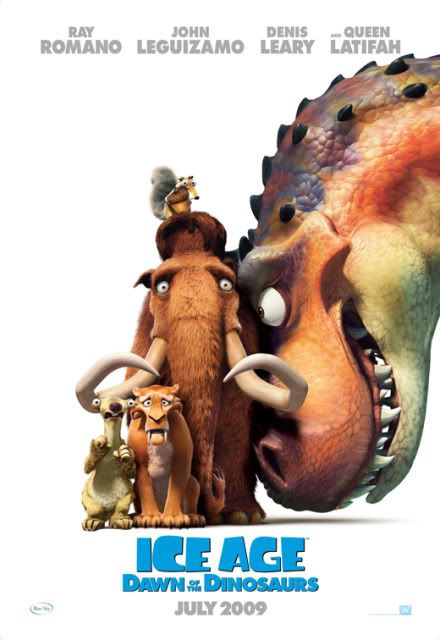 Ice Age 3: Dawn of the Dinosaurs

Starring (voices)
Ray Romano
John Leguizamo
Denis Leary
Queen Latifah

Synopsis
Manny and Ellie are expecting their first baby, while Sid the sloth tries an unconventional way of starting a family that gets him into trouble. With all this talk of babies, Diego might be losing his saber-toothed edge, but a journey to save Sid may just turn the whole group into heroes. In addition to all that adventure, it wouldn't be an Ice Age film if Scrat weren't on a desperate hunt for an acorn, but he might get distracted by a shapely female squirrel.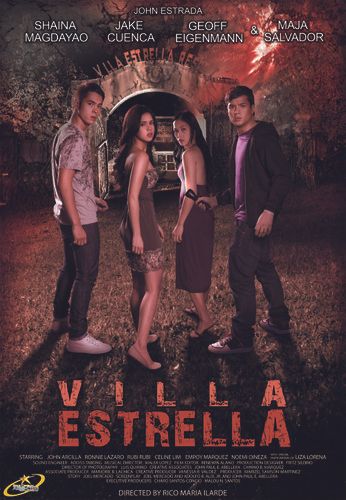 Villa Estrella

Starring
Jake Cuenca
Shaina Magdayao
Maja Salvador
Geoff Eigenmann
Liza Lorena
John Estrada

Synopsis
Villa Estrella is a mysterious resort haunted by many spirits seeking justice from people who caused their death. The movie will start with Ana (played by Shaina Magdayao), who always been afflicted with so many bad dreams or nightmares about people being killed. The twist begins when her ex-boyfriend (played by Jake Cuenca) brings her to Villa Estrella for a vacation, where she meets a girl (Maja Salvador) who is very familiar from her dreams. A lot of spirits will haunt them while staying at the resort leading them to a danger they never expected to happen. -- Starmometer







Akon Live in Manila
4 July
8pm
Araneta Coliseum

Ticket prices between Php 550 to Php 5,500 (via TicketNet).