Well, OUTSIDE Sheraton Hotel, to be exact. Hee!





My hosts tell me this was one of the best places to watch the sunset in Guam, so watch it there, we did.

Some photos for y'all --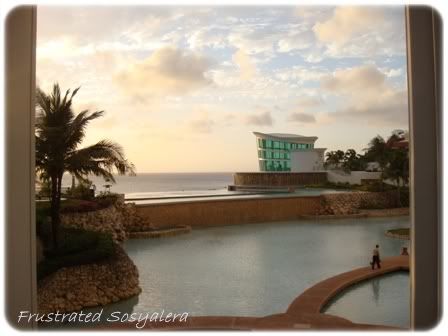 Hotel facilities look well nice.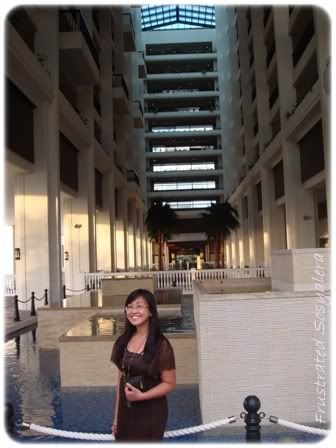 Had to have my photo taken in every corner.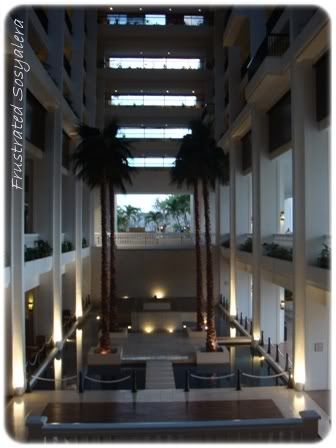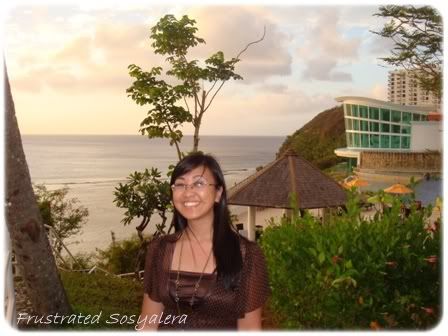 Everything's lovely! The only drawback is there's no beach to lounge around in. You'll have to make do with their "infinity pool."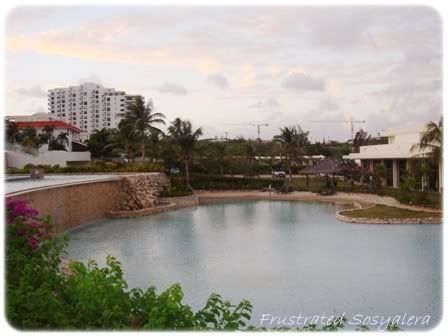 They did have this man-made mini-lake or whatever it's called. But I don't think you'd wanna swim in it. Just for display, maybe.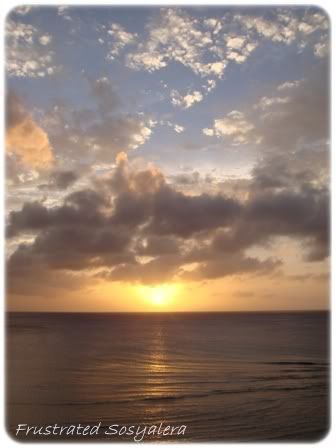 But yes, the sunset was amazing.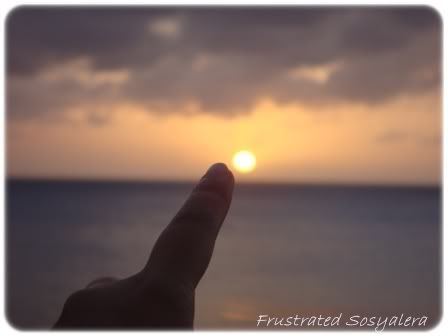 x2 x2 x2 x2 amazing.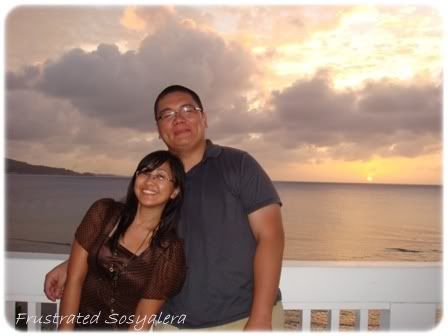 I smell romance... NOT! Hee!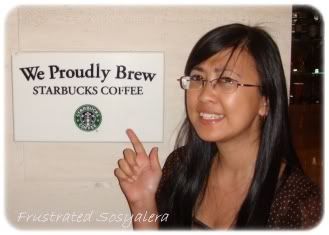 I did think it was weird that they only "proudly brew" Starbucks coffee 'round this here parts. Come to think of it, I hadn't seen a Starbucks anywhere in Guam -- maybe they wanted them hidden.