On lazy weekend afternoons, sometimes I just want to lounge around and read a book -- not at home, but in a coffee shop. Where do you find somewhere quiet to do that nowadays, though?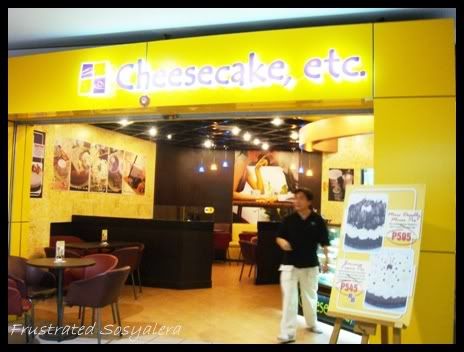 Megamall would be the last place I could think of to do that, but Cheesecake Etc in Building A is like a tiny oasis of calm in a sea of chaos. Poetic, right?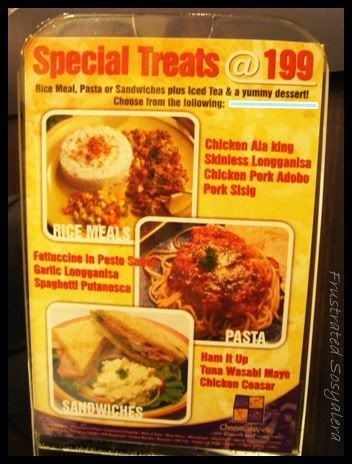 I used to love their Pork Sisig meal, so I felt quite lucky that they offered it in a value meal package of Php 199 (with iced tea and a "yummy dessert") last time I went. I had no idea what the "yummy dessert" was, but as this was Cheesecake Etc, I assumed they would serve some kind of cheesecake, of course.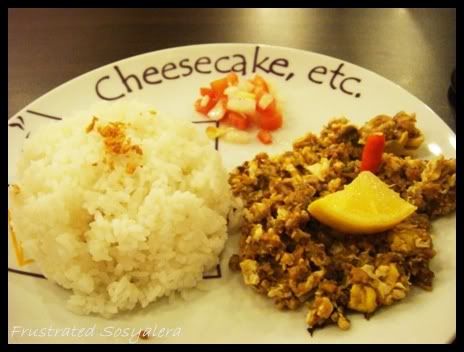 Oh my. Just looking at this picture is making me crave for Sisig. I think I'm gonna cry now. Oh what lemony pork goodness that was. T_T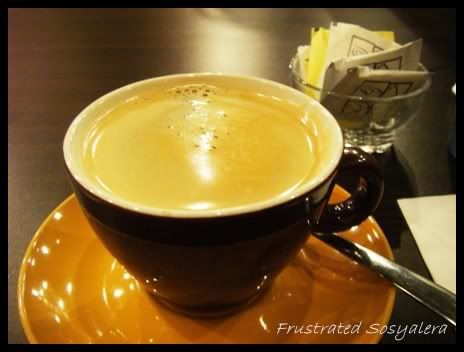 After finishing my meal, I ordered coffee to better enjoy my "yummy dessert." Brewed coffee only costs Php 70 (refills would be Php 10, I think - isn't that a bargain???).





When the waiter served our "yummy dessert..."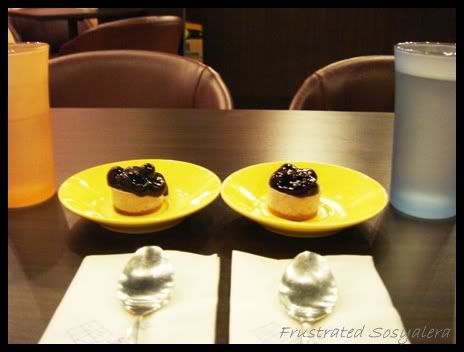 I didn't realise it was the tiniest piece of blueberry cheesecake, wtf!!! (-_-')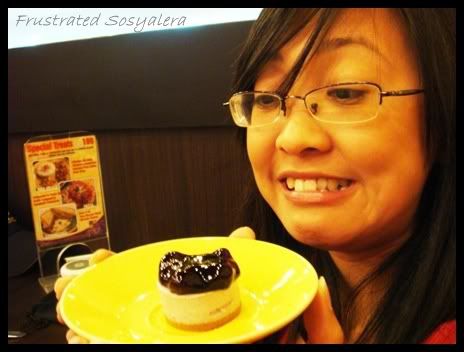 I mean, seriously... this was like TWO TEASPOONS' worth of cheesecake.

*sigh*


Oh well. That's what I get for being a cheapskate, I suppose.