Ugh, the internet connection is all messed up, so I'll be quite relieved if it doesn't screw with my post today.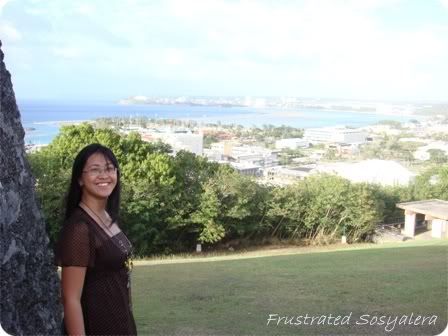 Standard vanity.


Eeeeeeeniweiz....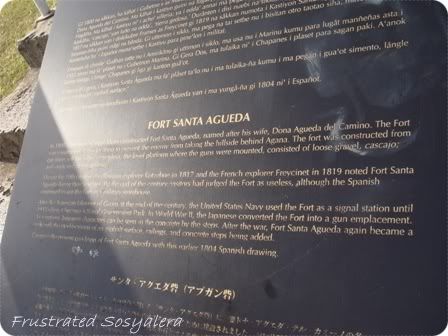 Fort Santa Agueda is another Guam landmark.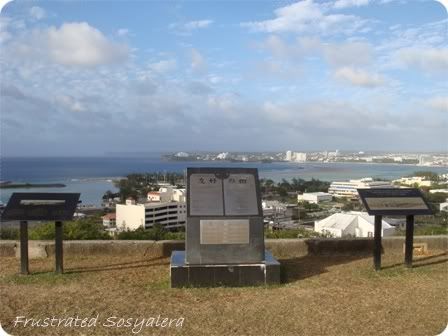 I'll be darned if I remember what it was for.

Just try and read the text on the stone in the previous photo.






It's got some nice views on top of a hill, though.







And summore gunz.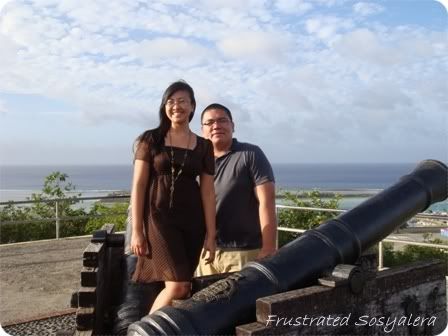 As is usually the case when travelling with your folks (in this case, it's the bf's parents), they make you pose in awkward places. This is Exhibit A. Gotta love 'em though, they really took us round the best spots in the island.








These two "skyscrapers" are said to be the tallest buildings in Guam. Funny how they're not much higher than the church(?) just up front.