I'm pear-shaped.

Yeah, okay, all my plans recently have gone pear-shaped as well, so it's kind of redundant, but yes, my hips are the widest part of my body (the more you can bear children with, my dear). I've been wanting to wear skinny jeans for so long, but I can't because they will just make my hips even bigger than they are with that tight and tapered look. So when I read on the news that wearing skinny jeans can cause nerve damage, I was little bit relieved.

The number of fit young women who complain of feeling numb, pins and needles or weird burning or itching sensation along their thighs had gone up recently, and it was apparently caused by wearing these tight trousers.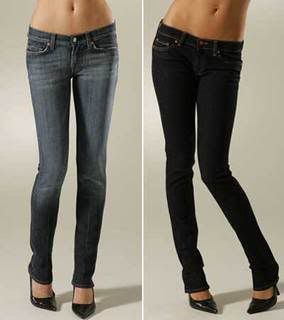 However, they will get better once you stop wearing them. I guess it's not all bad.

I don't think I will be buying a pair anyway, just to be safe.