Every Monday, Frustrated Sosyalera will try to bring you the best of the week to come -- called FS Picks of the Week.

If I get the movie schedules wrong, I'm sorry. Sometimes the showing times aren't final 'til Wednesday, so pfttt. =P


We've got movies like The Hangover, And I Love You So (puke)and Clive Barker's Book of Blood (whatever that is). Plus, Lady Gaga is comin' to town! I'm am soooo unlucky -- I can't afford to go see her!!! *bawl*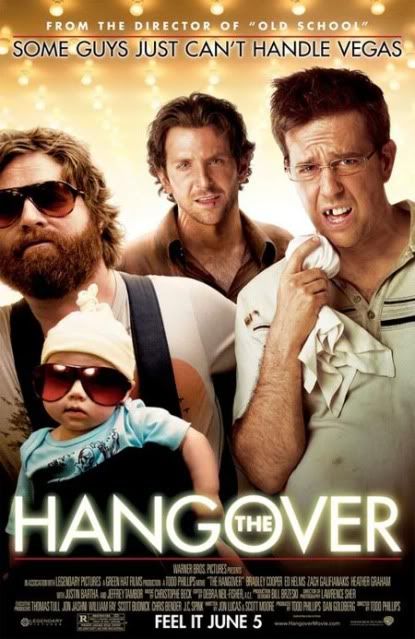 The Hangover


Starring
Bradley Cooper
Ed Helms
Zach Galifianakis
Justin Bertha

Synopsis
Two days before his wedding, Doug (JUSTIN BARTHA) drives to Las Vegas with his best buddies Phil and Stu (BRADLEY COOPER and ED HELMS) and his future brother-in-law Alan (ZACH GALIFIANAKIS), for a blow-out bachelor party they vow they'll never forget.

But when the three groomsmen wake up the next morning with pounding headaches, they can't remember a thing. Their luxury hotel suite is beyond trashed and the groom is nowhere to be found.







And I Love You So


Starring
Bea Alonzo
Sam Milby
Derek Ramsay

Synopsis
Lara (Bea Alonzo), a preschool teacher and owner, is widowed five months after she married her boyfriend of five years, Oliver (Derek Ramsey). Several months after his death, she meets Chris (Sam Milby), a young man also suffering from the loss of his spouse. They become friends and help each other move on. But as their friendship grows, their unmistakable attraction for each other grows. Can these two broken people find love again? Or will the ghosts of their past tear them apart? (FS -- supercheeseyyyyy).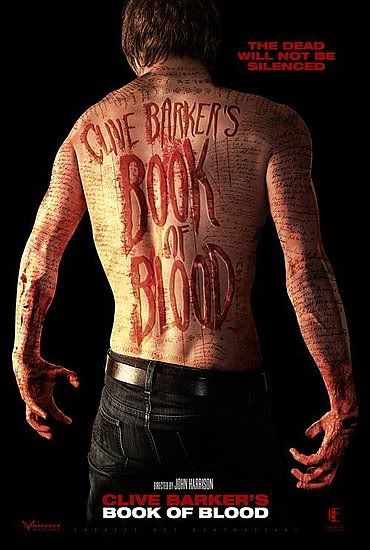 Clive Barker's Book of Blood


Starring
Jonas Armstrong
Paul Blair
Sophie Ward

Synopsis
A paranormal researcher enlists the help of a young medium to help investigate an alleged haunted house. The medium turns out to be a fake, but the haunted house all too real, existing as a crossroads to the afterlife, with restless souls looking for a way to tell their stories.










Lady Gaga Live in Manila


11 August
Tuesday
8pm
Araneta Coliseum

Ticket prices are between Php525 to Php7,875 (via TicketNet)