So has anyone else seen the Disney/Pixar movie Up??? It's awesome! I had to pay Php300 to watch it on 3D and I thought that was a bit steep but it's actually amazing so I'm happy to have splurged this time. I wouldn't wanna pay double price every time, though.

Anyway, here's what we've got this week!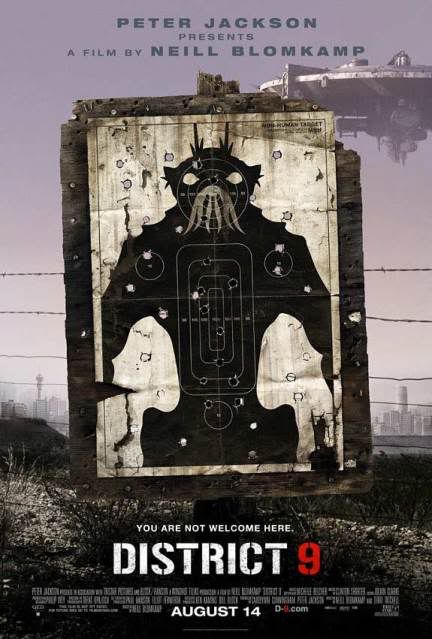 District 9

Starring
Sharlto Copley
Jason Cope
David James
Mandla Gaduka

Synopsis
Genre master Peter Jackson produces this science-fiction film, the directorial debut of Neill Blomkamp. In District 9, South Africa has become a haven for refugees--from outer space.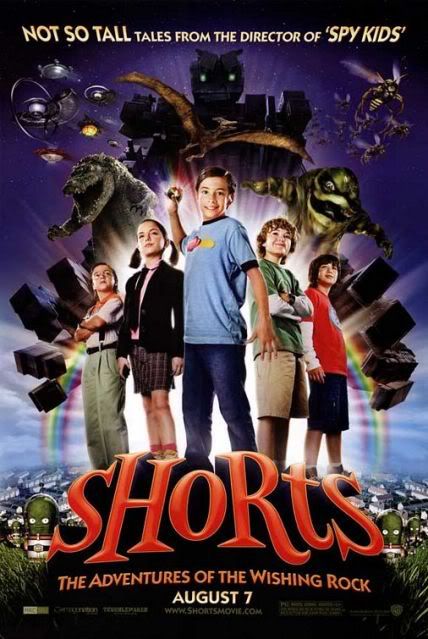 Shorts

Starring
Jon Cryer
William H. Macey
Leslie Mann
James Spader

Synopsis
Shorts is set in the suburb of Black Falls, where all the houses look the same and everyone works for BLACK BOX Unlimited Worldwide Industries Incorporated, whose Mr. Black's BLACK BOX is the ultimate communication and do-it-all gadget that's sweeping the nation. Other than keeping his parents employed, however, Mr. Black's BLACK BOX has done nothing for 11-year-old Toe Thompson, who just wants to make a few friends…until a mysterious rainbow-colored rock falls from the sky, hits him in the head and changes everything. The Rainbow Rock does Mr. Black's BLACK BOX one better: it grants wishes to anyone who holds it. Before long, wishes-gone-wrong have left the neighborhood swarming with tiny spaceships, crocodile armies, giant boogers…and outrageous magical mayhem around every corner. But it's not until the grown-ups get their hands on the Rock that the trouble really starts. Now Toe and his newfound friends must join forces to save their town from itself, discovering along the way that what you wish for is not always what you want. --© Warner Bros






Tarot

Starring
Marian Rivera
Dennis Trillo
Roxanne Guinoo

Synopsis
A young girl has the power to see the future with her grandmother's tarot cards, but she's been forbidden to use them for fear of the consequences. But when her boyfriend goes missing, she turns to the cards to find him. But what she finds is more than she bargained for.







Sessionistas Live at the Araneta
28 Aug, Friday
8pm
Araneta Coliseum

Tickets prices between Php17 to Php,168 (via TicketNet).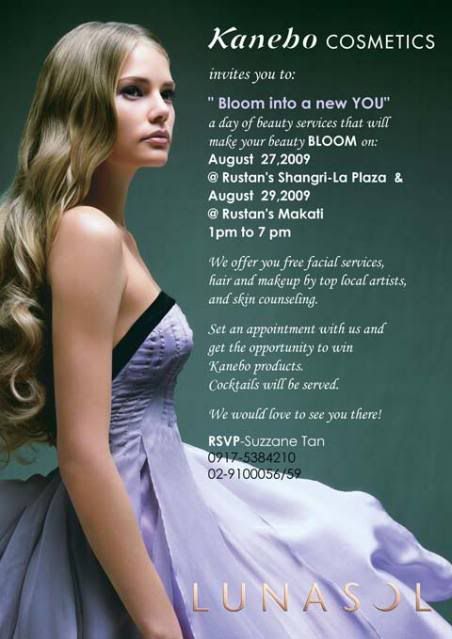 Kanebo Cosmetics "Bloom into a New You"

Aug 27 at Rustan's Shangri-La Plaza
Aug 29 at Rustan's Makati
1pm to 7pm